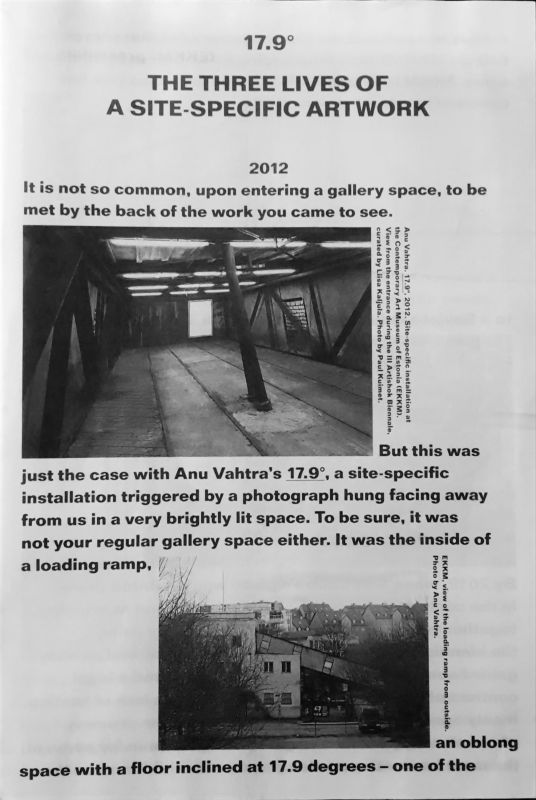 Article Number: 8082
Soft Cover,
English
, Staple Binding, 16 Pages, 2016
17.9°. The three lives of a site-specific artwork
€ 10.00
Published on the occasion of EKKM's participation with Anu Vahtra at Art Brussels, 21–24 April, 2016.
Anu Vahtra is an emerging young Estonian artist who is renowned for her artistic approach to site-specific space-oriented problematics and for the diligent methods of articulating them. Her installations, which often include the medium of photography, capture the surrounding space into itself, making the site become both the subject and the physical form of the artwork.
Language: English