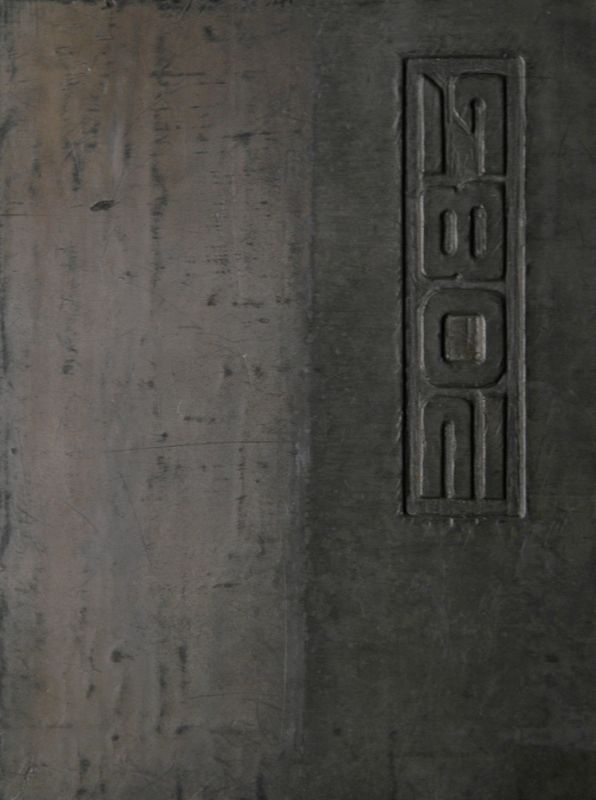 Article Number: 154
Hard Cover,
German
, Staple Binding, 67 Pages, 1900
2083 freiheit
Graphische novelle mit Soundtrack in Blei gebunden.
"2083 freiheit" ist eine science fiction story in form einer graphischen novelle, die sich stilistisch dem cyberpunk zuordnen läßt. mein ziel war es dieses werk in sprache, bild und ton zu erschaffen.

literarisch und philosophisch wurde ich von george orwell's 1984, philip k. dick's do androids dream of electric sheep, den werken von stanislav lem insbesondere solaris und ideen des radikalen konstruktivismus nach jean piaget und heinz von förster inspiriert.
graphisch und filmisch orientiere ich mich hauptsächlich an werken des neo noir, science fiction film und des cyberpunk. alfred hitchcock - vertigo, michael anderson - logan's run,norman jewison - rollerball, terry gilliam - brasil, alan parker - the wall, henry miller - sin city, alexjandro jodorowsky und moebius - der incal, alejandro jodorowsky und juan gimenez - die metabarone, pat mills und olivier ledroit - sha , um nur einige beispiele zu nennen.
musikalisch wurde ich von venetian snares, murkov martens, ryoji ikeda und original low-fi beeinflußt.