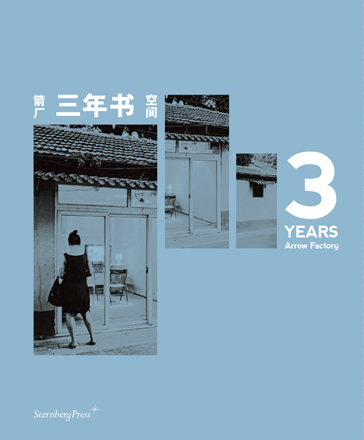 Article Number: 3511
Soft Cover,
English
, Glue Binding, 200 Pages, 2011,
Sternberg Press
, ISBN 978-1-934105-67-2
3 Years: Arrow Factory
€ 20.90
Arrow Factory is an independently run art space located in a narrow 200-year-old alleyway in the center of Beijing. (Engl.)
Founded in 2008, Arrow Factory reclaimed an existing storefront and transformed it into a space for site-specific installations and projects by contemporary artists that are designed to be viewed from the street twenty-four hours a day, seven days a week. Arrow Factory has aimed at reaching a diverse public made up of neighboring residents, as well as local and international art audiences, and has been instrumental in encouraging new avenues for site-oriented artistic production in China. With this publication, audiences are able to view comprehensive documentation of some twenty-eight temporary site-specific works produced by Chinese and international artists at Arrow Factory over the past three years between April 2008 to March 2011. 3 Years: Arrow Factory provides a valuable look into the uniqueness of our contemporary situation, and captures for posterity the fleeting connections that situate Arrow Factory in China's larger economic, intellectual, and artistic zeitgeist.