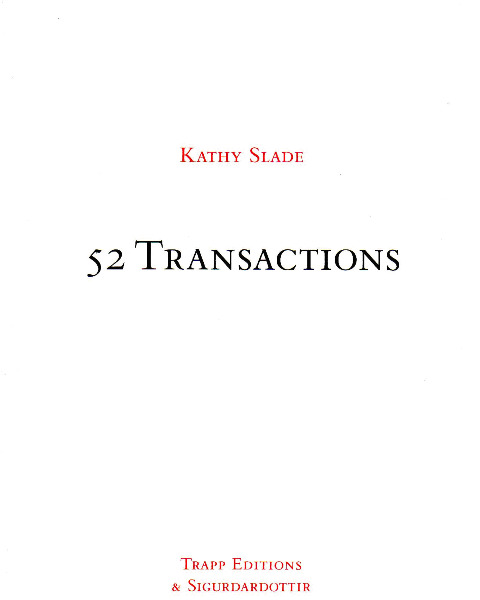 Article Number: 2760
Hard Cover,
English
, Thread Stiching, 129 Pages, 2007,
52 Transactions
Kathy Slade is an artist who lives and works in Vancouver. She has exhibited in Canada, the United States, Europe, and Asia.
52 Transactions is an artists' book by Kathy Slade. It is published by Trapp Editions/ Sigurdardottir in conjunction with Slade's year-long performance Fifty-Two Weeks of Transactions at the Lending Library, a project curated by Lorna Brown for Group Search: Art in the Library.

From September 7, 2006 to August 30, 2007, Slade borrowed a book a week from the main branch of the Vancouver Public Library. The transaction receipts have been compiled into an artists' book that represents a year of the artist's reading.