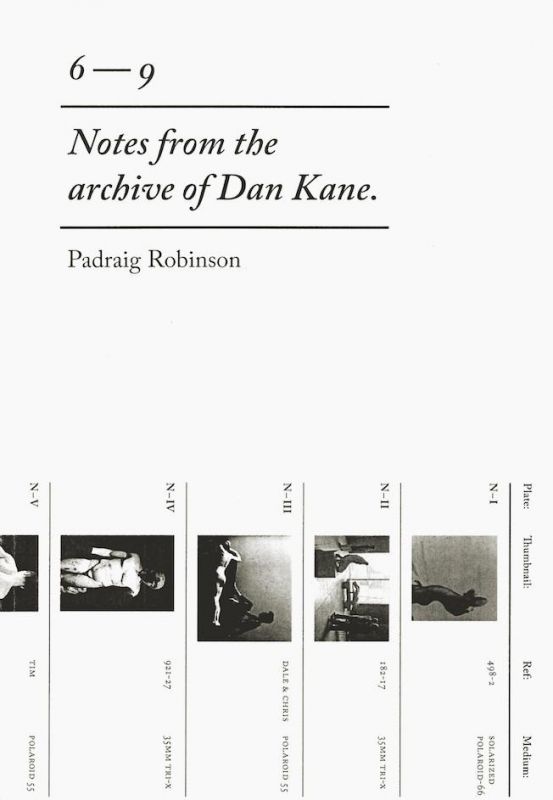 Article Number: 9997
Soft Cover,
English
, Glue Binding, 134 Pages, 2016
6-9 Notes from the archive of Dan Kane
availability unknown, if interested please write an email
The writing of artist Padraig Robinson takes the form of essays published in pamphlets, newspapers, books, and films, investigating overlooked aspects of queer history and visual culture.
Robinson first encountered the work of photographer Dan Kane in 2009, who from 1985 – 1994 was head of a photographic workshop for the Recreation Division of US Army, Berlin, where he continues to live and work. Having previously studied German Literature, since the mid 1980's Kane has focused almost entirely on the conventions of the male nude, commenting that his more confrontational work is an exploration of a hidden world of what is ultimately a form of violence, and our complicity in it. 6 – 9 is a portrait of a photographer and the place of his production. Five intense and compact essays weave together historical, literary, philosophical and personal narratives in dialogue with sequences of Kane's photography. Written from Kane's pictorial environment, the boundaries of listening and thinking with visual material is a recurring motif in 6 – 9, raising a voice from the silence of a body of work made of many bodies.
Language: English