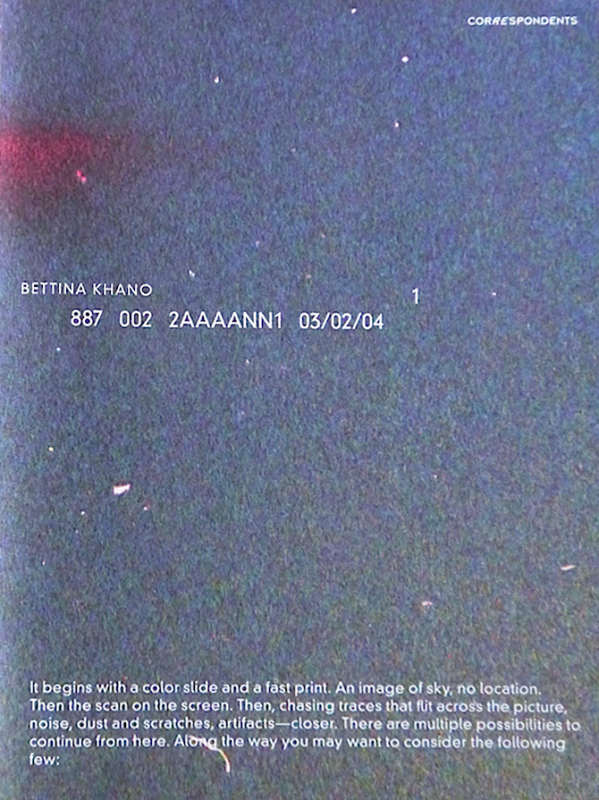 Article Number: 5992
Soft Cover,
English
, Staple Binding, 32 Pages, 2013, Correspondents
887 002 2AAAANN1 03/02/04 1
€ 10.00
"It begins with a color slide and a fast print. An image of sky, no location. Then the scan on the screen. Then, chasing traces that flit across the picture, noise, dust and scratches, artifacts—zoom. There are multiple possibilities to continue from here. Along the way you may want to consider the following few: ..."
Bettina Khano was born in Hamburg in 1972, spent her childhood in Vienna, and currently works in Berlin. She studied graphic design at the Académie Julien in Paris, Fine Arts at both the Chelsea College of Art and Design and Kingston University in London, and, subsequently, Contemporary Art History at the University of Manchester. Her works investigate the notion of vertigo, antigravity, overexposure, increased density, and challenge our perception of space and body. She exhibits widely and her book 'You May Appear Closer Than You Are' was published by Hatje Cantz, in 2012.
Language: English