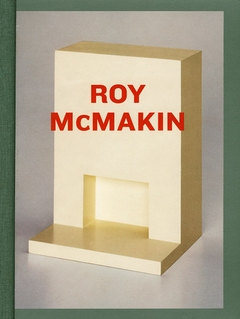 Article Number: 11496
Hard Cover,
English
, Thread Stiching, 556 Pages, 2003, ISBN 9780914357841
A Door Meant as Adornment
€ 108.00
A crafty master craftsman with the heart of a conceptualist, Roy McMakin makes furniture that pokes fun at itself and renovates historic houses to challenge archetypes.
A sculptor, conceptual artist, and furniture maker, his clients have ranged from Lisa Eisner and Tommy Lee Jones to the Getty Museum's Los Angeles offices. This first monograph on the artist, published on the occasion of the first museum exhibition of his work, traces how his creations have evolved over the years, from the nonfunctional yet allusive sculptural works of the early 1980s, moving through the production furniture made for his Los Angeles-based company, Domestic Furniture Co., and culminating in the "hillbilly modernist" sensibility of his present pieces. It considers his approach to materials, which ranges from the art-like, constructivist plywood furniture of his "classic" domestic period to the exotic hardwoods he currently employs. An interesting hybrid of artist and designer, McMakin makes magic, and it's all there behind A Door Meant as Adornment.
Sprache: Englisch