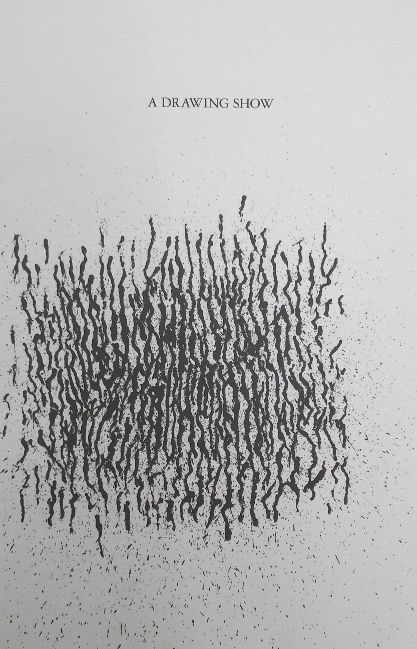 Article Number: 10939
Soft Cover,
English
, Staple Binding, 18 Pages, 2014
A Drawing Show
availability unknown, if interested please write an email
Begleitheft zur gleichnamigen Show in der Matthew Marks Gallery, 2014.
Spanning seventy-five years, the exhibition includes thirty-six works on paper by as many artists, from James Castle's found-paper work incorporating naïve lettering (c. 1935) to a meticulously rendered Jasper Johns graphite drawing (2010).

Works in the exhibition range in scale from a seven-by-four-foot Martin Puryear to a Gabriel Orozco measuring less than four by three inches. The artists have used a wide range of materials to make these works. Ray Johnson and Anita Steckel embellished found photographs with oil, ink, and collage. Ken Price used a saturated-pink gouache to make his drawing. Gladys Nilsson chose watercolor for hers, and Tabboo! made his with acrylic and glitter.

The works by Robert Gober, Willem de Kooning, Ellsworth Kelly, Jim Nutt, and Betty Tompkins are all traditional pencil-on-paper drawings. In spite of this shared medium, each displays a quality of line that is immediately recognizable and unique to the artist.

The exhibition also includes works by Nayland Blake, Edwin Dickinson, Lucian Freud, Donald Judd, Brice Marden, Sigmar Polke, Deborah Remington, Julian Schnabel, Anne Truitt, and Terry Winters, among others.
Sprache: Englisch