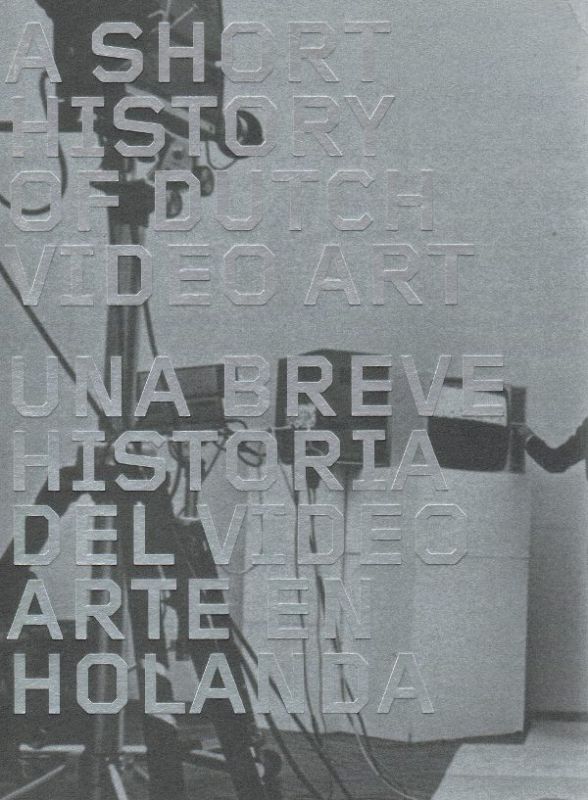 A short History of Dutch Video Art
Una breve historia del video arte en holanda
availability unknown, if interested please write an email
A Short History of Video Art is a compilation of the fundamental contributions of artists from diverse cultural backgrounds involved in the developments of Dutch video art. Awarded with the 'Best Dutch Book Design 2005'.
This publication gives an account of works produced during the last 30 years by 30 artists living and working in the Netherlands. It includes work, among others, from Marina Abramovic & Ulay, Nasrin Tabatabai, Madelon Hooykaas & Elsa Stansfield, Yael Davids, Alicia Frames, Barbara Bloom, Daniel Brun, Tiong Ang, Babak Afrassiabi, Jeffrey Shaw, Debra Solomon and Lawrence Wiener.

The publication catalogues the exhibition 'A Short History of Video Art', which was curated by Sebastián López and organized by the Gate Foundation in Amsterdam, and has already been shown in 7 museums around the world. With its 224 pages, this publication is bilingual (English and Spanish) and contains 340 colour illustrations and descriptions of the works as well as comprehensive videographies, thereby providing the most complete overview of the artist's achievements. This publication also includes an essay by Sebastián López, reflecting on Dutch artistic and cultural dynamics around the new medium of video introduced in the 1970s.

This publication has been made possible thanks to generous contributions from the Mondriaan Foundation and Mama Cash, Amsterdam.
In Englisch and Spanish.