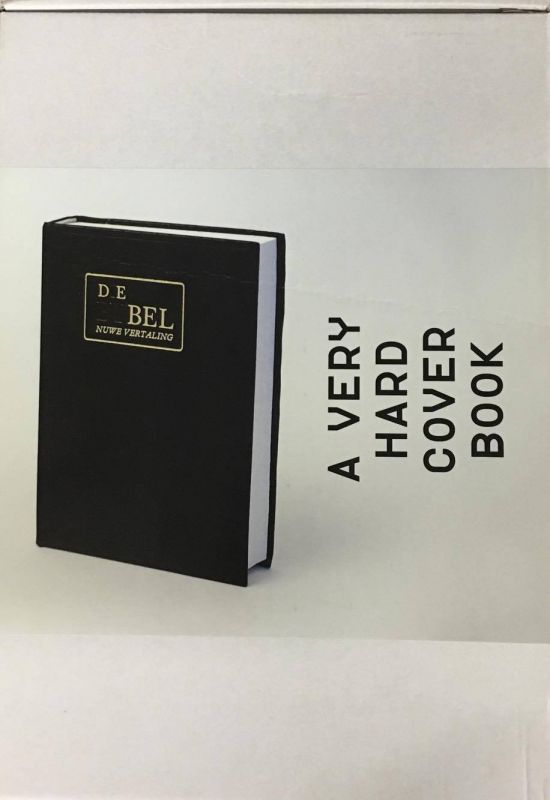 Article Number: 7668
Hard Cover,
English
, Staple Binding, 96 Pages, 2014
A very hard cover book
"De Bel, A Very Hard Cover Book" is a monograph containing a selection of work by Rotterdam based artist Dennis de Bel, (NL, 1984). According to Hajo Doorn director of WORM and initiator of this project, De Bel work lies on the "fringe of art, new media art, design and anti-art".
The publication follows his artistic development, tracing his changing perceptions towards the notion of interactivity in relation to technology and object. De Bel's exploration of interactivity and utility has led him to make humorous design interventions, manifested word puns, useless software and most recently creating "noware". Richly illustrated with images, this monograph is also supported by texts from Hajo Doorn, Florian Cramer, Josephine Bosma and Régine Debatty.
Language: English, Dutch