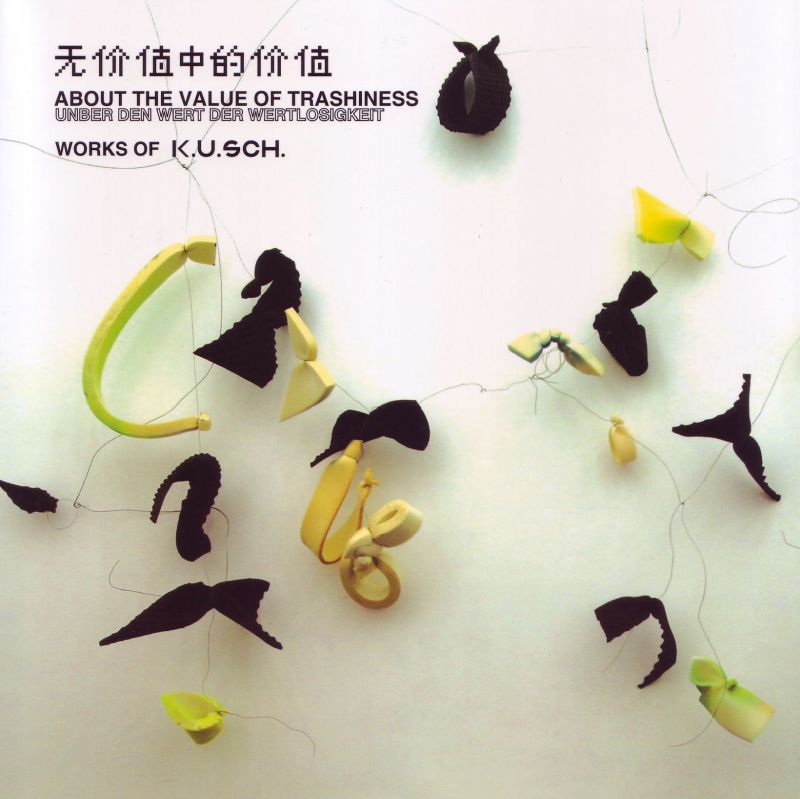 Article Number: 4897
Soft Cover,
German
, Glue Binding, 48 Pages, 2011
About the Value of Trashiness - Unber den Wert der Wertlosigkeit
€ 47.00
Die Frage nach der Bedeutung der Bedeutungslosigkeit. Es gilt uns, diese Ambivalenzen zu transportieren. (English/German) - signiertes Exemplar
Unsere künstlerischen Interessen haben sich in den letzten Jahren mehr und mehr der Auseinandersetzung mit der Ästhetik der Warenproduktion zugewandt, dem Phänomen der Umkehrung der Konsumgesellschaft in eine Wegwerfgesellschaft, des rasanten Werteverfalls, der Hohlheit und Geistlosigkeit. Gleichermassen die Massenmedien ... Um dieser Thematik gerecht zu werden, bedienen wir uns Techniken der Hinterfragung, der Relativierung, der Fragmentierung, der Überlagerung, der Gegenüberstellung, der Collagierung ... Des Prinzips der "schöpferischen Zerstörung" als Prinzip der Umkehrung, das dem Kreislauf der Warenproduktion exemplarisch entgegensteht.