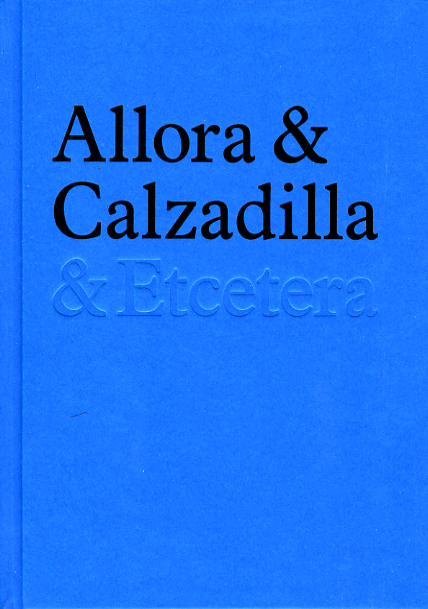 Allora & Calzadilla: & Etcetera
€ 35.40
Die Künstler haben vor zehn Jahren begonnen ein Bildarchiv anzulegen. Keines dieser Bilder wurde bisher als Anregung oder Vorlage für Arbeiten gebraucht. Mehr als 160 dieser Bilder werden hier erstmals publiziert.
Die Bilderfolge versteht sich als ein eigenständiges, intuitiv zusammengestelltes Werk, das einen Einblick in das Denken und die Arbeitsweise der Künstler liefert. Jeweils als Bildpaar angeordnet handelt es sich dabei um eine Abfolge von Gemälden, Illustrationen und Photographien, die keiner illustrativen oder abgeschlossenen Ordnung gehorcht, sondern vielmehr ein widersprüchliches System von Interessen und Motivationen offen legt.
This artist book presents a selection of images that Allora & Calzadilla have collected over the course of a decade. None of these images are documentation or research for any particular work. Rather, these images present a parallel component to their practice. They are presented in this book as a succession of pairings, organized in a non-illustrative and ultimately intuitive arrangement.This series of pictures can be understood as an independent, intuitive composition, which offers insight into the artists' thinking and methodology. Arranged in pairs of pictures, this is a sequence of paintings, illustrations and photographs, which don't follow any illustrative or conclusive order, but rather reveal a contradictory system of interests and motivations.
Sprache: Deutsch / Englisch