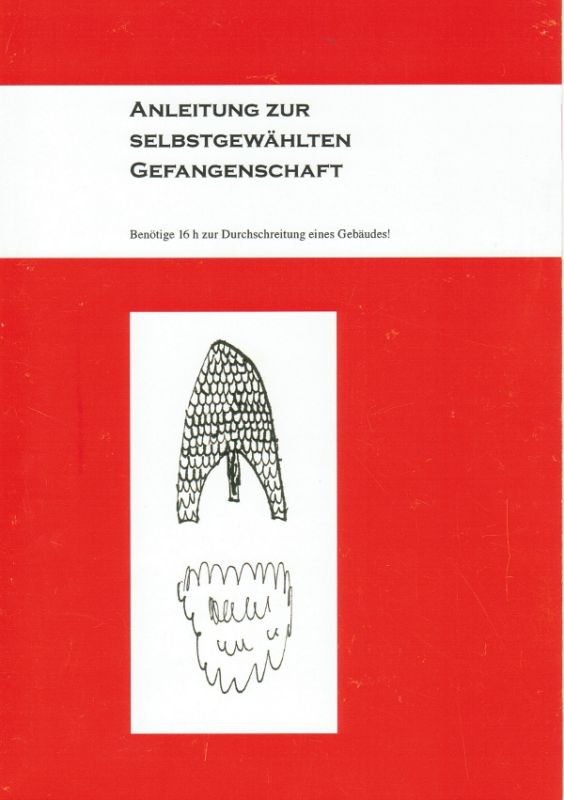 Article Number: 1811
Soft Cover,
German
, Staple Binding, 22 Pages, 2008,
AKV Berlin
Anleitung zur Selbstgewählten Gefangenschaft
Benötige 16h zum Durchschreiten eines Gebäudes!
€ 16.50
A book about the attempt to write an instruction as exact as possible. The steps for getting imprisoned are explained by images and texts.
"Dies ist eine praktische und einfach geschilderte Anleitung zu Konsequenzen und Belustigungen während eines auswärtigen Aufenthaltes." (Vincent Grunwald)