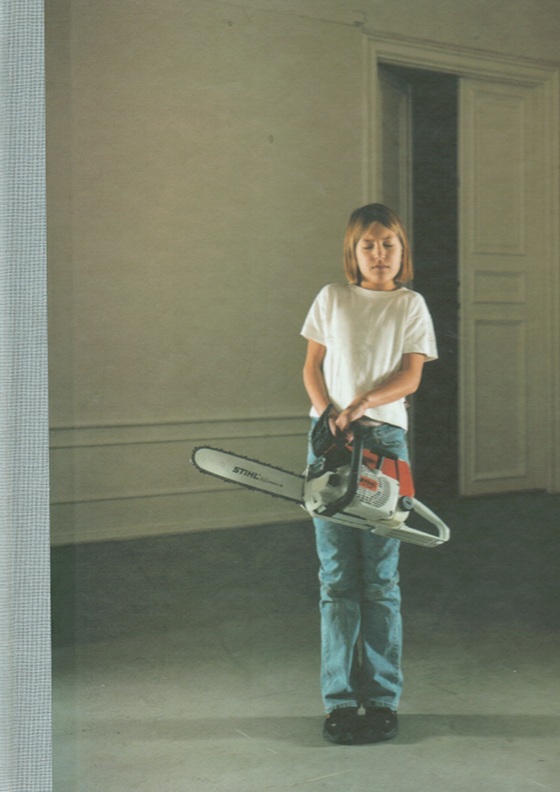 Annika von Hauswolff in dialogue with Sara Arrhenius
availability unknown, if interested please write an email
"In Dialogue" is a new series of interview books presenting Swedish artists in dialgoue with a writer, initiated by IASPIS in 2004.
The ambition is that each book through a conversational form will deepen the knowledge on an invidual artistry that has been important for the Swedish contemporary art scene. The series is a part of IASPIS's task to spread knowledge on contemporary Swedish art internationally and add to an intensified dialogue between the Swedish art scene and the world around. This is the first book in the series.

Annika von Hauswolff is a Swedish artist (* 1967 in Gothenburg) who now lives and works in both Berlin and Stockholm. Since the early 90s she has participated in exhibitions in Sweden and internationally. Among her exhibitions can be mentioned The Nordic Pavillion, Venice Biennial 1999, Hybrid, Fotomuseum Winterthur, Switzerland, 2000, Magasin 3 Stockholm Konsthall, 2000, X-rummet Statens Museum for Kunst, Copenhagen, 2003, Berlin North, Hamburger Bahnhof, 2004. Sara Arrhenius is a writer and curator. Since 2001 she's the director of IASPIS.