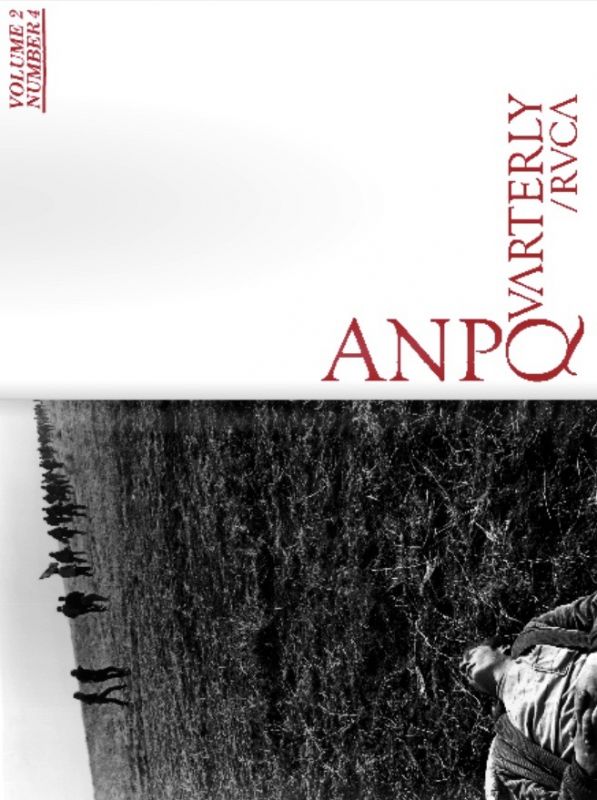 Article Number: 4673
Magazine,
English
, Staple Binding, 73 Pages, 2009
ANPG - Volume 2 # 4
ANP QUARTERLY IS AN ARTS MAGAZINE PUBLISHED BY RVCA THAT FOCUSES ON A BROADER SENSE OF ART AND COMMUNITY. THE IDEA BEHIND THIS ENDEAVOR IS TO MAKE A MAGAZINE THAT WILL EDUCATE AND INFORM OPENLY AND WITHOUT THE SOCIAL OR FINANCIAL RESTRICTIONS THAT PLAGUE MANY PUBLICATIONS TODAY. OUR GOAL IS NOT TO FOCUS ON CURRENT EVENTS OR "WHO'S HOT" BUT RATHER TO BRING FORWARD PEOPLE AND PHENOMENA THAT DESERVE ACKNOWLEDGMENT AND COVERAGE REGARDLESS OF THEIR PLACE IN TIME.

ANPQUARTERLY VOL 2 / NO 4 FEATURES INTERVIEWS WITH JONAS MEKAS, NICOLAS POL, RAD SUMMER, THE KINGSBORO PRESS, BILL OWEN, OJO, RODARTE AND NICOLAS POL AS WELL AS FEATURES ON 222 BOWERY: THE BUNKER, MATT LIPPS AND THE LA LADIES CHOIR.
Language: English