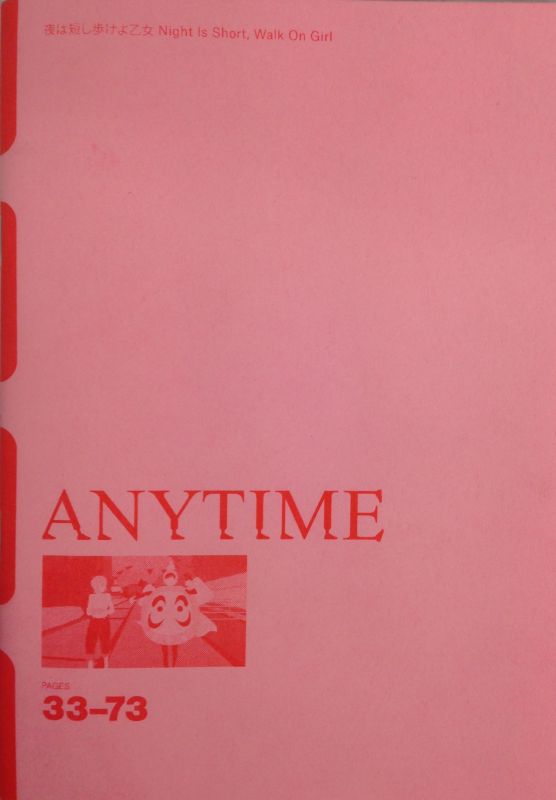 Article Number: 11676
Soft Cover,
German
, Staple Binding, 38 Pages, 2018
Night Is Short, Walk on Girl The dazzling world of adulthood awaits!
Random research, historical backgrounds, (society) critical and (queer) feminist perspectives, technical discussions, analytic considerations & feelings about anime by semi-professional experts*, manga fans*. artists*, designers*, hobby- & sometimes even real media experts*.
Gerhard Jordan, layout
Sarah Podbelesk, editor in chief
Jana Podbelesk, proofreading
Japannual & Filmcasino, hosts
Soybot, print
Salon Animation 2018
Sprache: Englisch