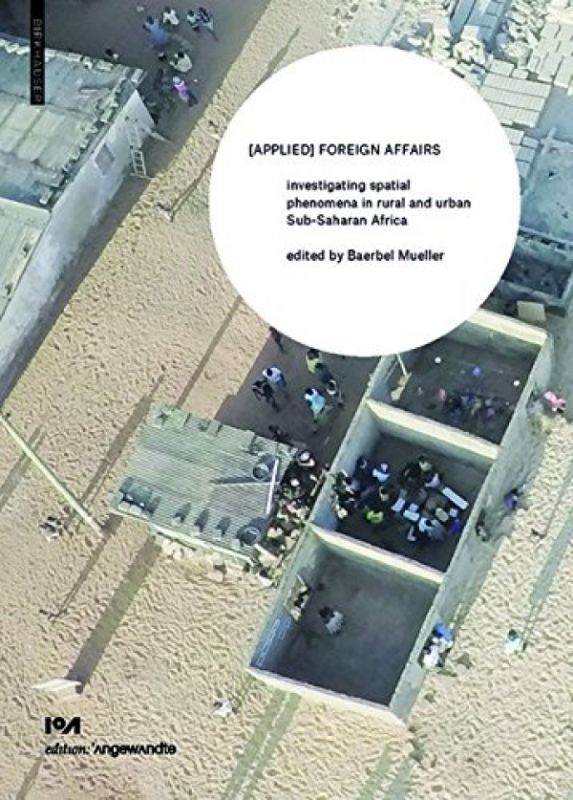 Article Number: 11765
Soft Cover,
English
, Thread Stiching, 450 Pages, 2017
[Applied] Foreign Affairs
investigating spatial phenomena in rural and urban Sub-Saharan Africa
€ 40.00
[Applied] Foreign Affairs versteht sich als Laboratorium, in dem räumliche, infrastrukturelle, ökologische und kulturelle Phänomene Sub-Sahara Afrikas untersucht werden. Studierende werden durch Vorträge und Diskussionen in gegenwärtige rurale / urbane Diskurse eingeführt, die die räumliche Diversität und kulturelle Vitalität einer spezifischen Region Afrikas thematisieren.
Das Buch dokumentiert drei Projekte, die in den Jahren 2011-2015 durchgeführt wurden: GUABULIGA _ WELL BY THE THORN TREE / ON OTHER PLANNING (( kursiv)) im Norden Ghanas, STAGING APAM / ON OTHER ARCHITECTURE an der Atlantikküste Ghanas, und LUBUNGAMODE / ON OTHER ARTISTIC RESEARCH in Kisangani, DR Kongo. Es zeigt die Projekte in ihrem Entstehungsprozess und Kontext und bettet sie in aktuelle Diskurse ein: renommierte Experten aus Architektur, Kunst, Theorie und Stadtsoziologie nehmen Stellung.
Sprache: Englisch