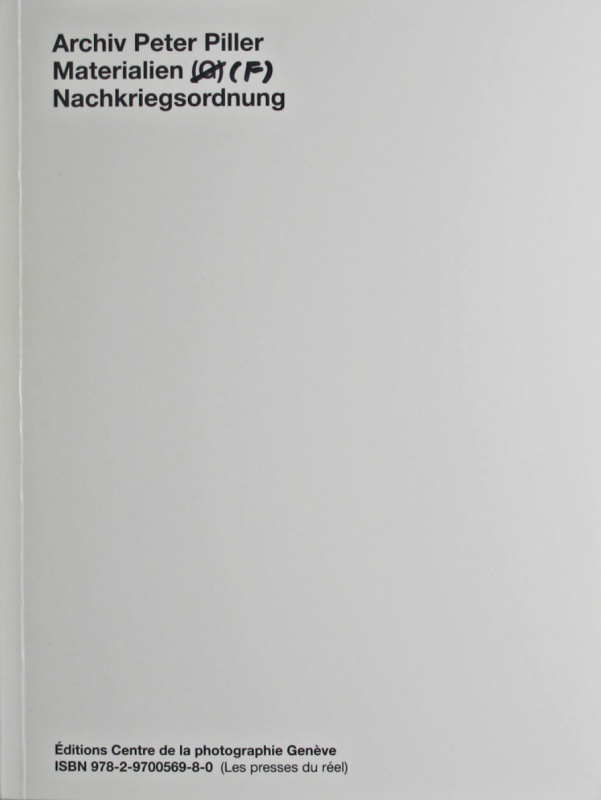 Article Number: 8071
Soft Cover,
English
, Thread Stitching, 76 Pages, 2015
Archiv Peter Piller Materialien (F)
Nachkriegsordnung
€ 38.00
The press photographs reproduced in this publication show the bombing of Bagdad.
They were taken from German newspapers soon after the beginning of the second iraqi-american war in March of 2003. Following their removal they were placed and stuck in the centre of a piece of paper, aiming to be as precise as possible.
Languages: English, French