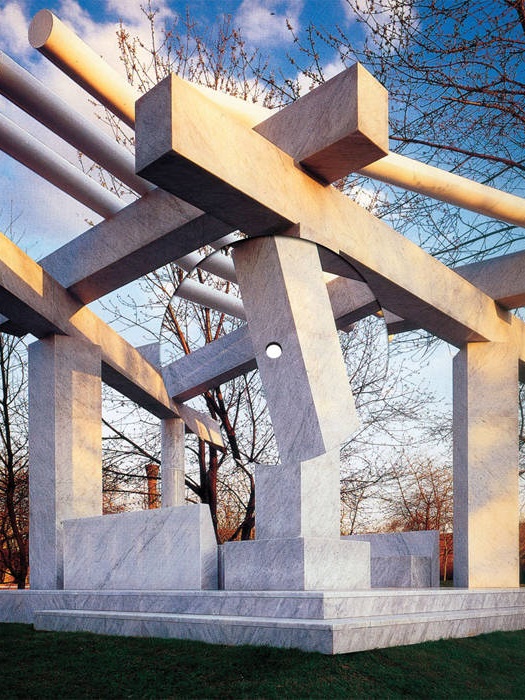 Article Number: 7523
CD,
English
, 12 Pages, 2012
Arthur Boto Conley's Music Workshop Presents "Clifford Trunk"
Vinyl, including a 12-page booklet.
"At an exhibition organized by curator Stephanie Seidel spotlighting subcultural music production in and around Germany over the past few decades, I found a new release from Travel By Goods, Arthur Boto Conley's Music Workshop Presents Clifford Trunk,the fourth from the label. According to the insert, the album is a re-issue of three tracks produced in the mid-80s by Clifford Trunk, an architect who worked with Italian designer Ettore Sottsass' Associati. Conley met Trunk in 1986 at the legendary Ratinger Hof bar in Düsseldorf, where the ethnomusicologist had travelled to research the eccentric musician Xaõ Seffcheque. The tracks, which were taken from one of Trunk's homemade cassette tapes, make use of a Roland 707 drum computer and a Wasp synthesizer. On the A-Side, titled »sedersi« after the Italian word for »sit«, a sweet, synthetic melody flows in and out against a backdrop of sub-bass and a steady hi-hat section. The B-side, »ballare«, meaning »dance«, starts off with an upbeat groove then cuts back and forth between airy twirls and an atmospheric gloom. The second track, an absolute standout, delivers heavily textured synths against driving, energetic drum and bass lines."
John Beeson, Spike Art Quarterly, Vienna, 2012
Language: English