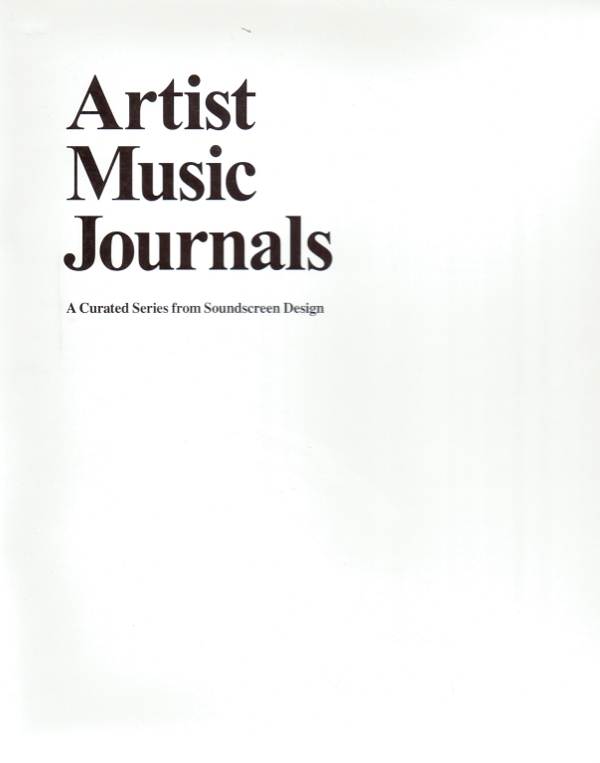 Artist Music Journal. A Curated Series from Soundscreen Design
Volume 1 - No. 3
availability unknown, if interested please write an email
7/1000 Soundscreen Design is curating an ongoing, limited edition small book series, focusing on the inseparable connection between music and art. Each month, a visual artist or musician will be asked to create a 24-page book of artworks, drawing inspiration from their connection to music. The different ways in which each artist chooses to represent their connection to music is what makes this ongoing series so intriguing and diverse.
Each book will be limited to 1000 copies, printed on thick stock, offset, box-scored and saddle stitched, and come packaged in a 10" jacket. The jackets for each edition will be identical, therefore keeping the collection's overall outward design aesthetic consistent. However, there will be a distinct letterpressed sticker wrapping the opening of the jacket for each installment featuring a replication of the artist's signature, the volume, installment number, and edition.
Daniel Higgs is a musician and artist from Baltimore, Maryland, who has been a contributor to the independent art and music community for nearly 3 decades. His artistic work ranges from musical records to books of poetry to visual collections of his drawing, painting and collage work.

Higgs is known primarily for his work as the sole lyricist and frontman of the band Lungfish, a four-piece juggernaut who has released over 10 full lengths in their 20+ year career. In recent years, Higgs has released a number of solo outings including the record / book combination Atomic Yggdrasil Tarot. On much of his solo work, Higgs uses very varied instrumentation, including acoustic and electric guitar, upright pianos, banjo and Jews harp, and generally records entirely at home on cassette recorder.