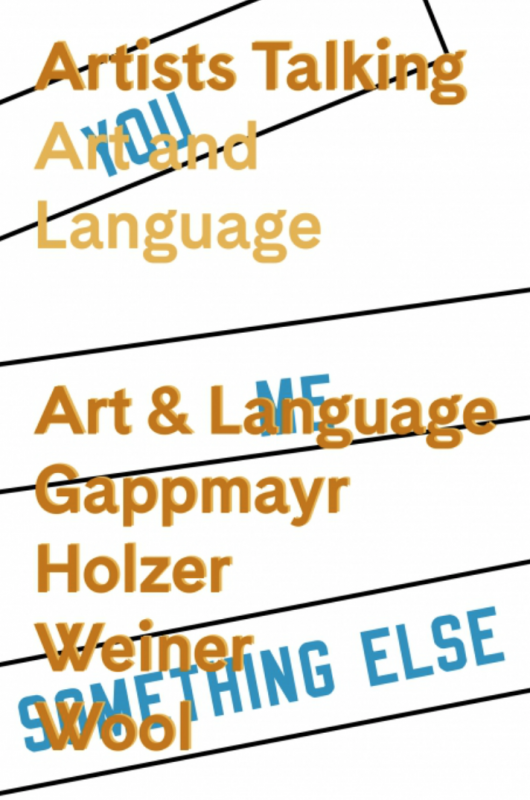 Article Number: 11003
CD,
German
, Staple Binding, 2017, museum in progress
Artists Talking DVD 2
Art and Language
€ 19.80
"Art and Language" präsentiert acht Künstler/innen, die über ihr Werk und Themen wie Sprache in der Kunst, Minimalismus, Tattoos und Mahnmale sprechen.
Mit Art & Language: Michael Baldwin, Charles Harrison, Mel Ramsden und Paul Wood (30 min), Heinz Gappmayr und Wolfgang Fetz (36 min), Jenny Holzer und Allan Schwartzman (40 min), Lawrence Weiner und Vitus Weh (32 min), Christopher Wool und Martin Prinzhorn (25 min).
zur Projektreihe:
museum in progress präsentiert mit "Artists Talking" eine hochkarätige Gesprächsreihe mit über einhundert internationalen Künstler/innen. Für die ab 1992 unter dem Titel "Künstlerportraits auf Video" gefilmten Gespräche wurden Künstler/innen eingeladen, die für die zeitgenössische Kunst prägend waren. Ein Großteil der Interviews konnte in Wien realisiert werden, meist im Kontext von Ausstellungen oder Symposien. Ohne Vorgabe von Gesprächsinhalten oder -länge reflektierten und belebten die Interviews in authentischer Weise den künstlerischen Diskurs ihrer Entstehungszeit. Darüber hinaus gewährten die Künstler/innen spannende Einblicke in ihre künstlerischen Strategien und Arbeitsweisen.
Language: German / English