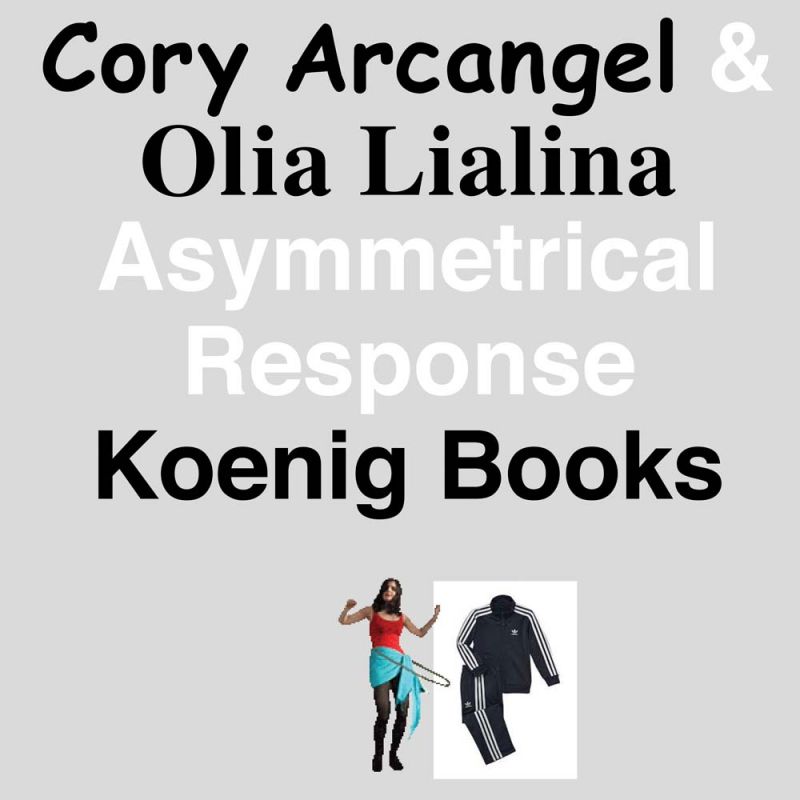 Article Number: 11640
Soft Cover,
English
, Thread Stitching, 120 Pages, 2018
Asymmetrical Responses
€ 22.70
Asymmetrical Response is a large-format book which captures this collaboration and includes installation shots, critical essays, correspondence and performance documentation. Includes text insert and a CD of music.
Since their first meeting Olia Lialina, one of the best known participants in the 1990s net.art scene, and artist Cory Arcangel have been united by an abiding preoccupation with the relationship between people and the internet.
Their technical and cultural understanding of the web, as it has shifted from a tool for military communications, to the 'information superhighway', to the increasingly asymmetric 'content delivery system' it has become today, has resulted in two complex bodies of work in constant conversation with each other. Sprache: Englisch