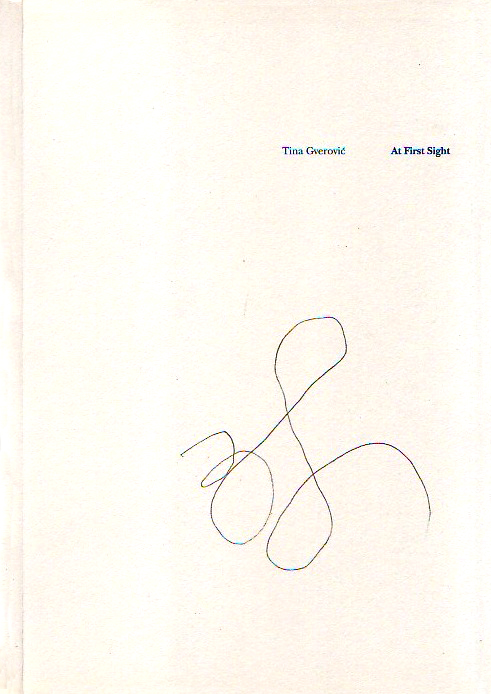 Article Number: 1637
Soft Cover,
German
, Staple Binding, 168 Pages, 2007,
At First Sight
€ 35.80
The drawings and paintings presented in this publication are ordinarily shown in series, taking the form od installations which frequently involve wall drawings, as well video and spoken word. This publication is printed on the occasion of the exhibition "At First Sight" by Tina Gverović, presented at Blickensdorff, Berlin, during February and March 2007.
Tina Gverović, visual artist (Zagreb, 1975)
She graduated from Zagreb's Academy of Fine Arts in 1997 and made MA at Jan van Eyck Akademie (Post Graduate Centre for Art, Design and Theory) Maastricht (NL) in 1998. She had her first exhibition in 1996 an since than she took part in all major exhibitions on contemporary Croatian art. Awards and Scholarships include: Siemens Award for the project At First Sight (2006), Radoslav Putar Award for contemporary art, including residency at the ISCP New York (2006), Croatian Art Association Artist Award (2005), Award from the Croatian Ministry of Culture for the multimedia project 'Third Part' (2003), Research and development grant from Art Council England for the video/documentaryproject 'To Whoom no One Ever Tells Stories' (2002), First prize for the best new theatre production, for 'Oedipus'. Split, Croatia (2001), First prize in 'project' section, at 34th Zagreb Salon for Design, Zagreb, Croatia (2000), Grant awarded by UNESCO for research on theatre in arts practice. Farrera, Spain (1998), Scholarships from Nuffic, (Netherlands Organisation for International Cooperation in Higher Education), awarded for two years post graduate study at Jan van Eyck Akademie, Maastricht, NL (1998). Gverović currently lives and works in Zagreb and London.
D/E