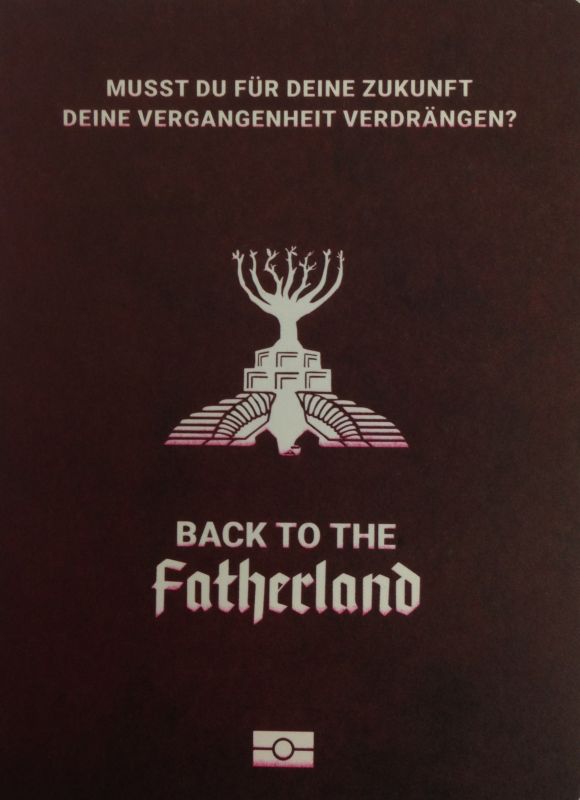 Article Number: 11665
Soft Cover,
German
, Staple Binding, 6 Pages, 2018
Back to the Fatherland
Musst du für deine Zukunft deine Vergangenheit verdrängen?
€ 10.00
Fanzine zum Film "Back to the Fatherland" von Kat Rohrer & Gil Levanon.
Back to the Fatherland ist die Geschichte von jungen Leuten, die ihre Heimat verlassen um ihr Glück in der Fremde zu suchen. Eine alltägliche Geschichte in Zeiten der Globalisierung, würden diese jungen Frauen und Männer nicht von Israel in die Länder ziehen, in denen ihre Familien vor wenigen Jahrzehnten verfolgt und getötet wurden - Deutschland und Österreich.
Autoren: Anneliese Rohrer, Susan Korda
Produzenten: Kat Rohrer, Matthias Kress, Gil Levanon
Sprache: Deutsch / Englisch