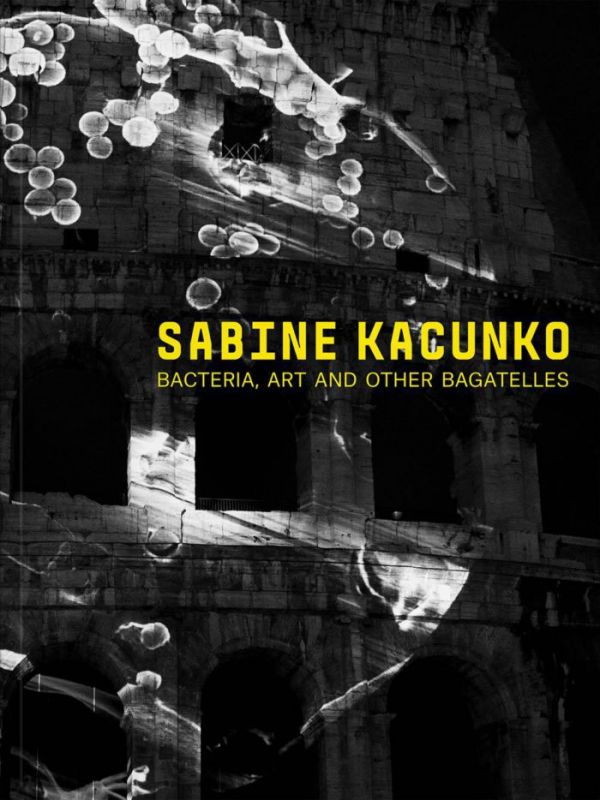 Article Number: 10407
Hard Cover,
English
, Thread Stiching, 274 Pages, 2016
Bacteria, Art and other Bagatelles
€ 38.00
The book follows the major tracks of Sabine Kacunko's artistic development which commenced with analogue b/w photography, slide photography and photographic installations and led to interactive light and closed circuit video installations, media performances and permanent installations.
The range of the presented works also covers audio and networked sculpture and choreography as well as performances and projections in public spaces, conceived for and accomplished in collaboration with major cultural heritage sites and scientific institutions, media partners and diplomatic offices. With Sabine Kacunko's bacteria art in mind, alleged contradictions between the cultural and natural heritage- and health-issues have become the focus of attention.
The volume appears on the occasion of the project INVINCIBLE – a Big Bacteria project for Colosseum, Rome (17.–19.09.2015), which is being granted UNESCO-patronage in the contextof the International Year of Light and Light-Based Technologies 2015. It includes a comprehensive catalogue of works 1990–2015 (with 280 images) and an introductory essay by Slavko Kacunko.
Language: English