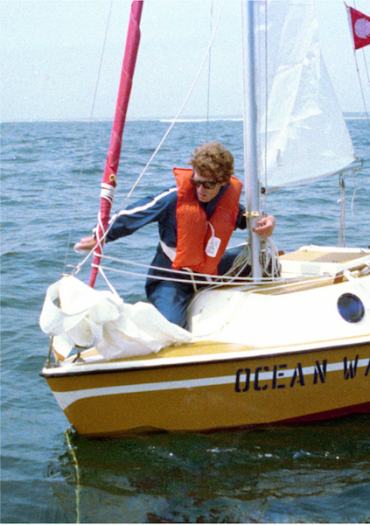 Article Number: 10274
Soft Cover,
English
, Thread Stiching, 160 Pages, 2017, ISBN 9781927354100
Bas Jan Ader: Discovery File 143/76
€ 46.80
In 1976, Bas Jan Ader's boat, the Ocean Wave, was found unmanned and partially submerged 150 miles off the coast of Ireland by a Spanish fishing vessel. The Dutch artist's boat was taken to La Coruña for investigation.
Days later, the boat was stolen and the cult of Ader, whose body was never recovered, was truly cemented. In this volume, artists Marion van Wijk and Koos Dalstra, compile ten years of research into this unsolved mystery. The Spanish police report documenting the theft is reproduced in facsimile alongside a translation into English, many pages of additional documentation, and the transcriptions of interviews produced during the editors' investigations.
The report itself begins on April 27, 1976 and ends on February 1, 1977 and documents history of the Ocean Wave from the discovery of the vessel to the closure of the case. This book is an expanded version of the earlier edition by Veenman Publishers. It includes interviews with Mary Sue Anderson, Don Couto, Charles Esche, and Luis Ramos. Language: English