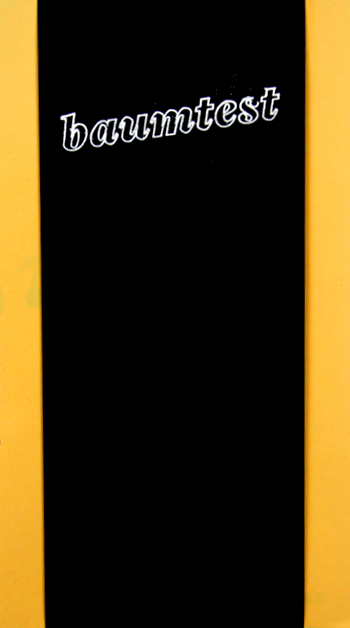 Article Number: 5703
Soft Cover,
English
, 60 Pages, 2013
Baumtest Issue #1
availability unknown, if interested please write an email
baumtest is a quarterly arts publication co-founded by five artists and writers based in Los Angeles.
baumtest is a nod to the unconscious, imaginative, and ever-moving; a space for desire and provocation, but where the psychological does not subsume the larger sociopolitical and historical processes in which humans are fundamentally embedded. We hope our content provides a platform for vibrant explorations in thought among our readers.
Language: English