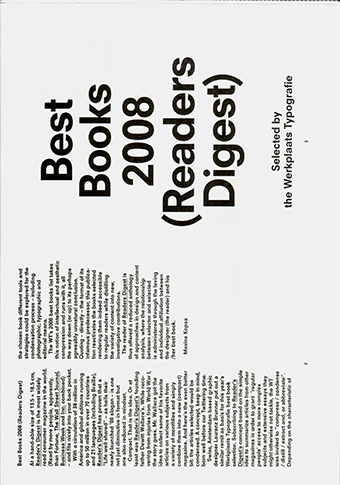 Best Books 2008 (Readers Digest)
At a hand-able size of 13.5 x 18.5 cm, Reader's Digest is the most widely read consumer magazine in the world.
(Read by more people, apparently, than Fortune, the Wall Street Journal, Business week and Inc. combined)- and it fits nicely into your back pocket. With a circulation of 38 million in America and global editions running up to 50 million in over 70 countries and 21 languages (including Braille), Reader's Digest has proven that a "Life well shared" - as hails their newly launched '08 slogan- is one not just diminutive in format but one also reduced in mindset.
Language: English