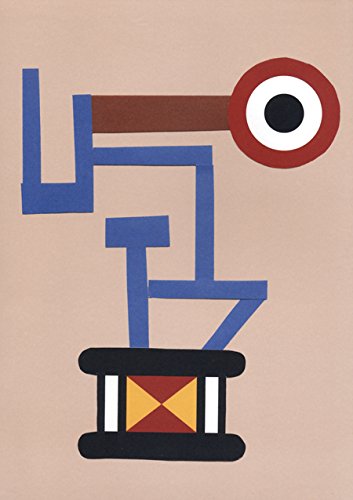 Article Number: 8888
Soft Cover,
English
, Thread Stiching, 56 Pages, 2016,
Sternberg Press
, ISBN 978-3-95679-255-7
Big Objects Not Always Silent
Nathalie Du Pasquier was one of the founding members of Memphis, the groundbreaking Milanese design and architecture collective.
During her time with the group she designed patterns for textiles and carpets as well as objects and furniture. Since 1987, however, her main focus and passion has been painting. The title of this publication describes the main focus of her work: the still life. Her distinct influences are visible here: travels to Africa, the ornamentation of the Wiener Werkstätte, the art of Le Corbusier and Amédée Ozenfant, and Novecento painting by Giorgio de Chirico and Giorgio Morandi.
This publication consists of an artist's book by Du Pasquier with drawings, photographs, and reproductions of her paintings, and a book with photographs by Delfino Sisto Legnani of works from the past decades. Texts by writers and artists and an interview with Du Pasquier provide an informative and subjective view of her artistic practice.Language: English / French