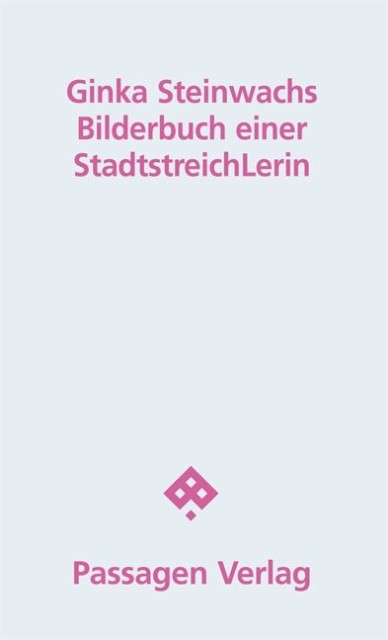 Article Number: 3947
Soft Cover,
German
, Glue Binding, 160 Pages, 2012,
Passagen Verlag
, ISBN 9783709200247
Bilderbuch einer StadtstreichLerin
€ 17.90
Bilderbuch einer StadtstreichLerin ist ein einmaliges Experiment: ohne Kamera fotographieren, allein mit dem Objektiv der Sprache. Und was kommt da nicht alles zum Vorschein: Dinge, Personen & das Winner-Loser-Syndrom der U.S.A. (Quelle: Verlag)
Gegenstände der Belichtung: ein Messer, zweischneidig & scharf wie der Unterschied zwischen den Worten "in god und in goLd we trust", Signet der amerikanischen Dollarnote, die XXXLarge-Kultur des "enter the land of big" in Gestalt eines Yoghurtbechers, die Picasso-Statue der Sylvette auf einer Wiese, das jüdische Neujahrsfest Rosh Hashanah beim Friseur, fliegende Katzen, Kühe, Schweine & deren Fallschirme auf einer Hauswand, und dazu Wolken, Wellen. Merke: It's never just another day in New York.