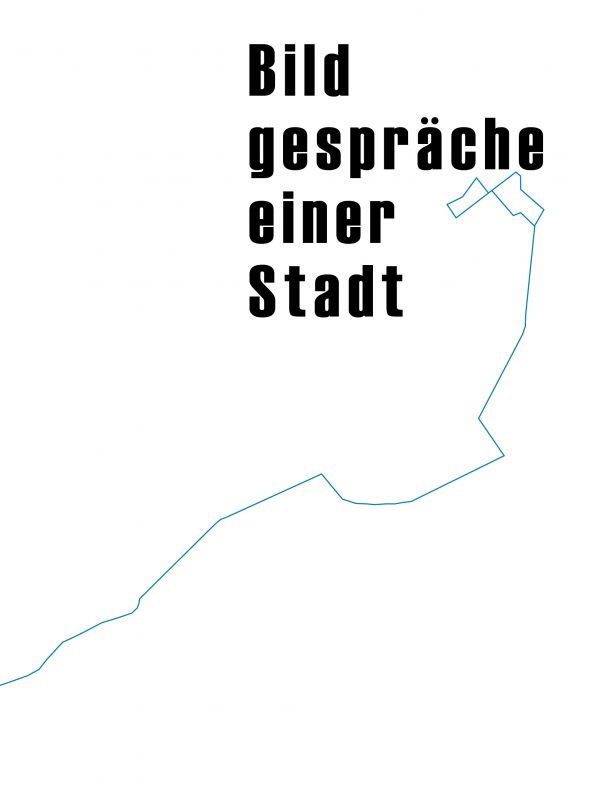 Article Number: 4
Hard Cover,
German
, Staple Binding, 137 Pages, 2009
Bildgespräche einer Stadt
availability unknown, if interested please write an email
In der Benützung, Verwendung, Aneignung und Gestaltung von öffentlichem Raum drücken sich sowohl gesellschaftliche Bedeutung als auch individuelle Sinnzuschreibung aus.
Öffentliche Räume
Physische, soziale und angeeignete physische Räume bedingen einander in einem interaktiven Prozess und stehen in einer Wechselwirkung - die Entstehung von Räumen ist also ein soziales, prozesshaftes Phänomen, was im Speziellen im öffentlichen Raum als Dispositiv der Öffentlichkeit zu erkennen ist.Martina Löw sagt dazu: "(...) ich (...) knüpfe an die relativistischen Raumvorstellungen an und verstehe (...) Raum als eine relationale (An)Ordnung von Körpern, welche unaufhörlich in Bewegung sind, wodurch sich die (An)Ordnung selbstständig verändert. Das bedeutet, Raum konstituiert sich auch in der Zeit. Raum kann demnach nicht der starre Behälter sein, der unabhängig von den sozialen und materiellen Verhältnissen existiert, sondern Raum und Körperwelt sind verwoben."Wenn also Raum und Zeit nicht als sich ausschließende Gegensätze, sondern als eine Heterogenität aus Praktiken und Prozessen verstanden wird, wird auch der Raum zu einem "ongoing product of interconnections (...). Then it will be always unfinished and open." (Doreen Massey)
ReibeRäume, BühnenRäume und Undefinierte Räume
Drei von mir vorgeschlagene Raumkategorien, die sich wie Layer soziologischer Fragestellungen in unterschiedlichen Intensitäten über die ganze Stadt legen und deren Untersuchung mithilfe von persönlicher Fotografie, anonymer Fotografie und anonymem Wort durchgeführt wurde. (Fremde) Ordnungssysteme können zum Staunen sowie zum Lachen bringen; sie verunsichern Vorannahmen und stellen Selbstverständlichkeiten in Frage. Die drei Kategorien scheinen willkürlich, zufällig zustandegekommen, sind nur drei von vielen Möglichen, vielleicht aber ebenso unmögliche, ineinander greifende, mitunter widersprüchliche, ja befremdliche, wie die von Jorge Luis Borges beschriebenen Tiersysteme "einer gewisse(n) chinesische(n) Enzyklopädie". Das Ergebnis ist eine Collage textlicher und visueller Art - ein assoziatives Verweben von eigenem und fremden Material.