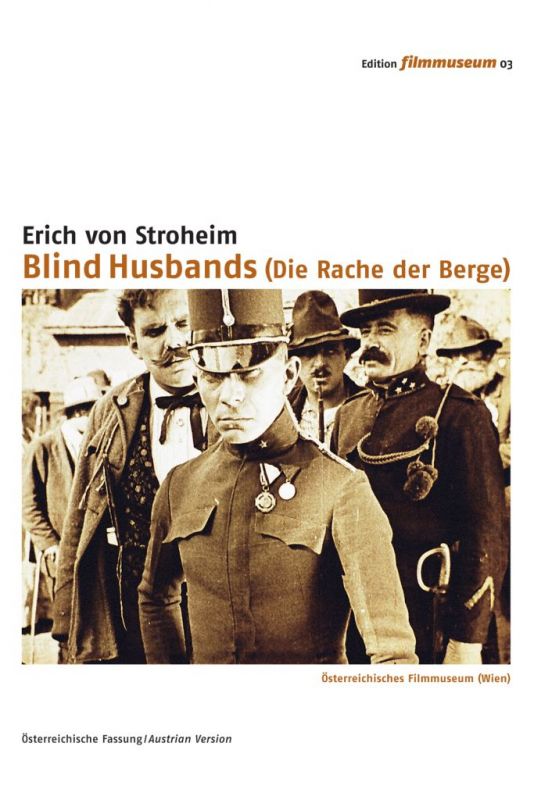 Article Number: 3382
DVD,
German
, 1921,
Blind Husbands (Die Rache der Berge)
Edition Filmmuseum 03
€ 19.90
Erich von Stroheim's directorial debut Blind Husbands is considered a masterpiece of American silent cinema. (Germ./Engl.) (Subtitles Engl.)
Set in the alpine scenery of South Tyrol it still baffles its audiences through its precise visual language and its moral ambiguity. This edition presents the film in its gorgeous tinted Austrian release version, Die Rache der Berge (Blinde Ehemänner) / The Revenge of the Mountains (Blind Husbands), featuring German language intertitles. This print of the film is the longest and oldest version available today. Extras include additional materials from the Austrian Film Museum's Stroheim collection as well as a ROM section with materials on Stroheim and the film.