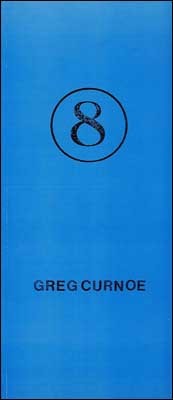 Article Number: 10867
Soft Cover,
English
, Glue Binding, 179 Pages, 1989
Blue Book No. 8
€ 85.00
Created specifically for publication, this book is the eighth in the series of Curnoe's rubber stamped Blue Books. The previous seven books are one of a kind stamped accounting ledgers created between 1964 and 1972.
Curnoe describes this new work as "a very canadian form of self portrait – me describing myself in terms of what I am not." The book also includes an index and an essay by Christopher Dewdney.
Sprache: Englisch