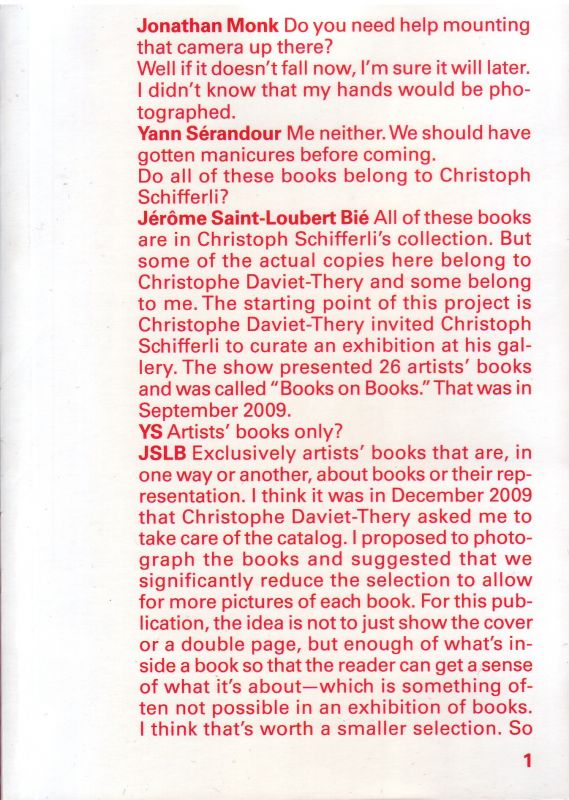 Article Number: 7687
Soft Cover,
English
, Thread Stitching, 258 Pages, 2011, Christophe Daviet- Thery
Books on Books
€ 25.50
A conversation about 12 artist's books.
This book project ensued from discussions between Christoph Schifferli, Christophe Daviet-Thery and Jérôme Saint-Loubert Bié.
The conversation between Jonathan Monk and Yann Sérandour took place on March 10, 2011.
Language: English