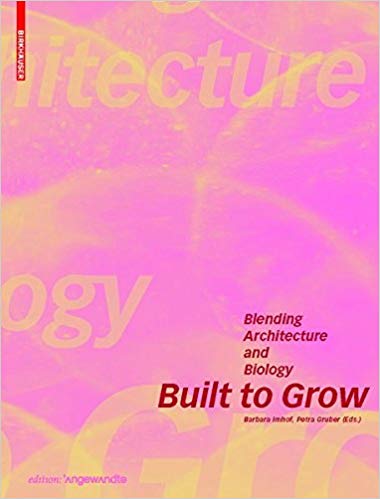 Article Number: 11767
Soft Cover,
English
, Thread Stiching, 175 Pages, 2016, ISBN 978-3-0356-0747-5
Built to Grow
blending arcitecture and biology
Das Werk ist das Ergebnis der Erforschung unterschiedlicher Wege des Experimentierens mit Biologie und Architektur auf dem neuen Feld der "lebenden Architektur". Es untersucht architektonische Visionen selbstwachsender Häuser mit Blick auf Wachstumsmuster und Dynamiken in der Natur, um sie auf Zukunftsszenarien anzuwenden.
Dazu werden Ideen und Konzepte gewachsener Strukturen präsentiert, welche ein interdisziplinäres Team aus den Bereichen Architektur, Kunst, Biologie, Robotik und Mechatronik entwickelt hat. Der Hauptteil des Buches dokumentiert die künstlerischer Forschungsarbeit von mehr als zwei Jahren. Sie schließt Experimente im Labor mit biologischen Vorbildern wie den wegefindenden Schleimpilz und Myzeliumstrukturen ebenso ein wie Untersuchungen metabolischer Systeme um einen neuartigen beweglichen 3D-Drucker. Die von Begrifflichkeiten wie 'Agency', emergente Systeme oder Resilienz und die Diskussion über die immanenten Werte und ethischen Aspekte dieser Forschung reflektieren die Arbeit an "lebender Architektur innerhalb unserer sich verändernden Welt und lassen so gesamtheitliche Zusammenhänge erkennen.
Sprache: Englisch