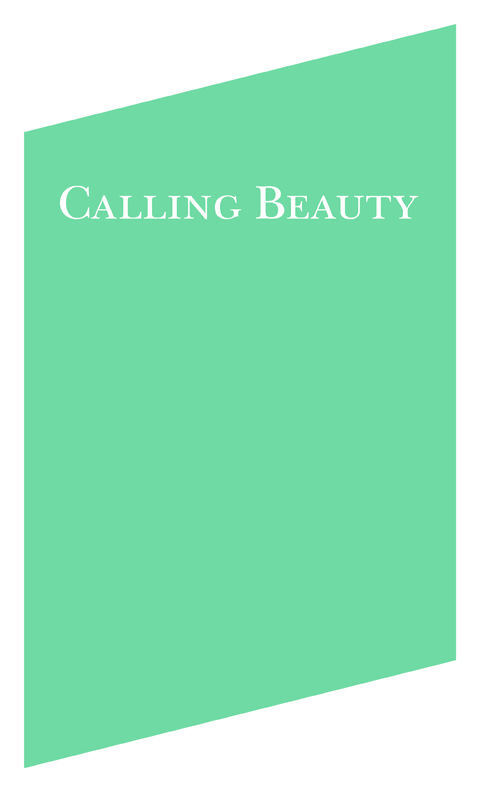 Article Number: 3203
Soft Cover,
English
, Staple Binding, 95 Pages, 2010
Calling Beauty
€ 15.00
BUREAU FOR OPEN CULTURE This catalogue is published in conjunction with the exhibition Calling Beauty (February 17 - April 10, 2010) curated by James Voorhies, organized by Bureau for Open Culture with Columbus College of Art & Design.
Thorsten Brinkmann, Moyra Davey, Elizabeth Gerdeman, Ellen Harvey, Matts Leiderstam, Ryan McGinley, Anna Molska, Susan Sontag, Eve Sussman and The Rufus Corporation, Darren Waterston.
Calling Beauty is roughly organized around four long-established genres of representational art: still life, landscape, nude and portraiture. It is possible to locate a conversation with painting in every work in the exhibition. The adherence to these categorical pillars is responsive to the rigid classifications to which painting once adhered as a result of the charge to convey the natural world. Works by participants in Calling Beauty draw peripherally and specifically on conventional genres, traditional subjects and iconic imagery in the history of art, emerging from a place somewhere between representation and beauty in art. Their practices bring to the surface a retreat from those traditions to a reconsideration of them, thus a renewed engagement with artistic conventions in the expanded field of contemporary art.
James Voorhies