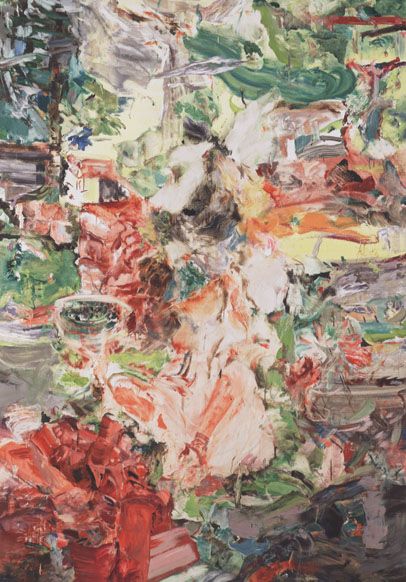 Article Number: 4297
Hard Cover,
German
, Thread Stitching, 76 Pages, 2012
Cecily Brown
€ 79.00
Cecily Browns gestisch-expressive Arbeiten bewegen sich an der Grenze zwischen figurativer Malerei und Abstraktion. Monograph Cecily Brown accompanying the exhibition Cecily Brown at the Essl Museum. (German / English)
Die Tochter des britischen Kunstkritikers David Sylvester fühlt sich untrennbar mit der Geschichte der Malerei verbunden und hat sich u.a. mit Künstlern wie William Hogarth, Francis Bacon und Willem de Kooning befasst. Für ihre großformatigen Leinwände, die auf den ersten Blick oft völlig abstrakt erscheinen, bedient sie sich zahlreicher unterschiedlicher Quellen: Von Lifestyle Magazinen, erotischen Zeitschriften aber auch Kinderbüchern bis hin zu kunstgeschichtlichen Vorlagen werden einzelne Figuren oder Gegenstände fragmentarisch übernommen und in einen abstrakten, in reine Farbigkeit aufgelösten Umraum gesetzt.
Mit Texten von Karlheinz Essl und Jim Lewis. Interview von Silvia Köpf mit Cecily Brown.
(Quelle: Essl Museum)