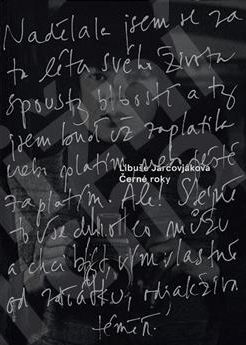 Article Number: 8791
Hard Cover,
English
, Thread Stiching, 462 Pages, 2016
Cerné roky
The book Černé roky (The Black Years) introduces the authentic photographic and literary journals of the influential underground photographer Libuše Jarcovjáková, also known as the Czech Nan Goldin.
Spanning the years 1971–1987, the journals wring out the black-and-white everydayness of Prague, Berlin and Tokyo, uncovering the beauty of the era as well as its decay.

Černé roky (The Black Years) documents the real life of people living in Czechoslovakia in the 1970s and 1980s – or, perhaps, the life they were afraid to live. Libuše was able to stand up to the abortion commission, the secret police and, last but not least, her complicated father. She photographed and documented everything she saw – and The Black Years is the living proof.
Sprache: Tschechisch