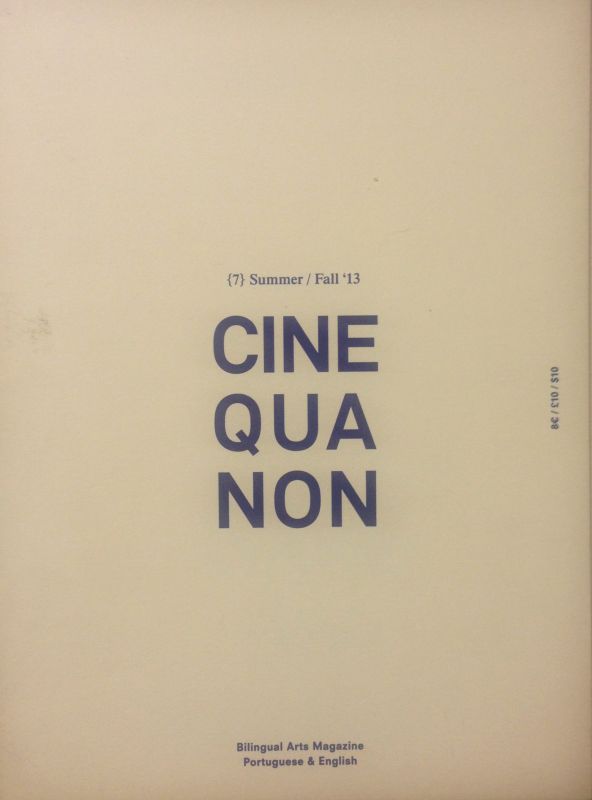 Article Number: 8580
Soft Cover,
English
, Thread Stitching, 125 Pages, 2013
Cine Qua Non #7
Summer/Fall '13
availability unknown, if interested please write an email
This is the 7th Issue of the Art Magazine Cine Qua Non
Cine Qua Non is an arts magazine of the University of Lisbon Centre for English Studies (ULICES) built up by movements in written form that freely crisscross reflections, reviews or essays; movements that relate music to visual arts, dance to theatre, cinema to literature. This publication intends to submit its readers to a unique editorial approach that gathers artists, researchers and teaching staff, Portuguese or foreign, proposing texts of different nature about diverse artistic expressions. Cine Qua Non is, since its first printed issue, an entirely bilingual publication (Portuguese/English) that is presented in both versions: an online edition and a printed one.
Languages: English, Portuguese