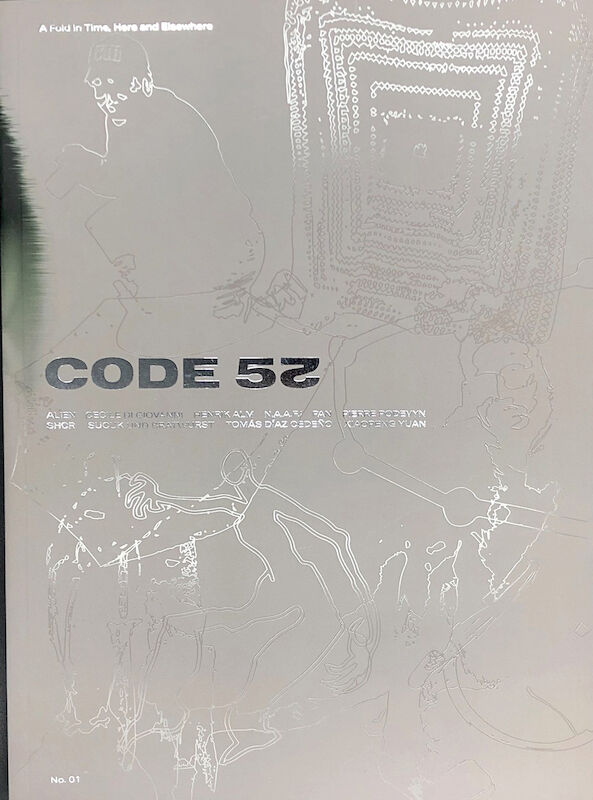 Article Number: 12105
Soft Cover,
English
, Glue Binding, 140 Pages, 2020
CODE 52 – Issue 01
€ 28.00
As we shift in and out of a fold in time on a global and local scale, we reflect upon community importance. To stay as a whole - we must look inwards and form external connections. CODE52 01 is titled A Fold In Time Here and Elsewhere as it refers to the state of conscious­ness during this time of uncertainty.
Together, we have become more aware of our surroundings and personal rela­tionships. In fact, these relationships are not defined by existing structures of the institutional art world, nor by an online algorithm. From Xiaopeng Yuan's documentation of nature photography culture amongst seniors in Shanghai, to artist Tomás Díaz Cedeño in Mexico City whose moderately humanized objects are at once landscape, body, nature, and culture, CODE52 01 ex­plores a range of artists traverse a cate­gory-defying and diverse landscape of contemporary art, music, and culture.
Featuring:
ALIEN
CECILE DI GIOVANNI
HENRIK ALM
NAAFI
PAN
PIERRE PODEVYN
SHANGHAI COMMUNITY RADIO
SUCUK UNO BRATWURST
TOMAS DIAZ CEDENO
XIAOPENG YUAN
CODE 52 presents an annual print publication and curatorial platform, exploring a category defying and diverse landscape of contemporary art, music and culture. The publication aims to create opportunities for social and cultural exchange, as well as new forms of communication with future-facing perspectives and insights, through thought-provoking narratives, outside of traditional culture, fashion, and art magazines.