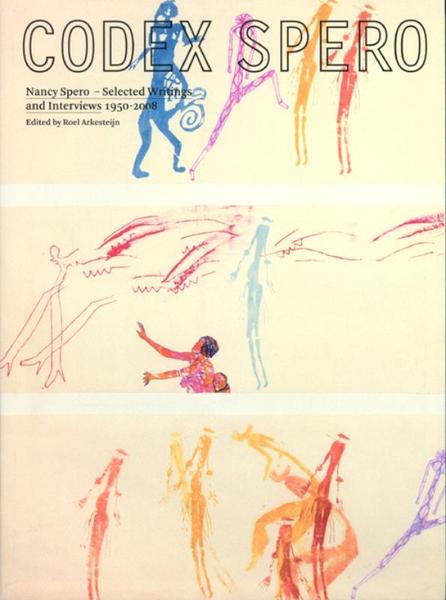 Article Number: 10110
Soft Cover,
English
, Thread Stiching, 200 Pages, 2008
Codex Spero
Nancy Spero - Selected Writings and Interviews 1950-2008
€ 39.00
Codex Spero is at once a radical manifesto and an artistic testament.
Designed in close collaboration with Nancy Spero, this publication presents a selection of her statements, correspondence, essays, lecture notes, interviews, personal photographs and other ego documents. Together these documents present a penetrating picture of Spero's motives, her development and significance as an artist. An overview of all the visual motifs that Spero has used in her work since the mid-1970's completes this volume.
Language: English