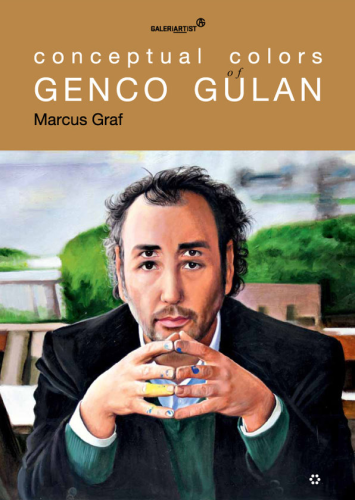 Conceptual colors of Genco Gülan
€ 36.00
Conceptual Colors of Genco Gülan is an analysis and introduction to the work and thought of the visual artist Genco Gülan, who since the mid-90's due to his conceptually complex and aesthetically pluralistic pieces, became a leading figure in Turkey's contemporary art scene.
Besides founding his own museum as an art project, which later became an actual institution, and organizing the world's first Webbiennial for Net Art, his interdisciplinary and inter-medial work is vastly exhibited and collected nationally and abroad.

Next to an interactive DVD with the video work Scream, and short texts by 18 authors, the book contains an extensive interview that the artist and the art theorist Marcus Graf have made in Istanbul. There, they discussed his work as well as issues of Turkish society and its art scene, which permanently has to deal with various cultural, political and economic struggles. Conceptual Colors of Genco Gülan reveals certain reasons why the earth in Turkey is not only constantly shaking because of earthquakes but also because of shocks from fights between models of different cultures and civilizations.
Language: English