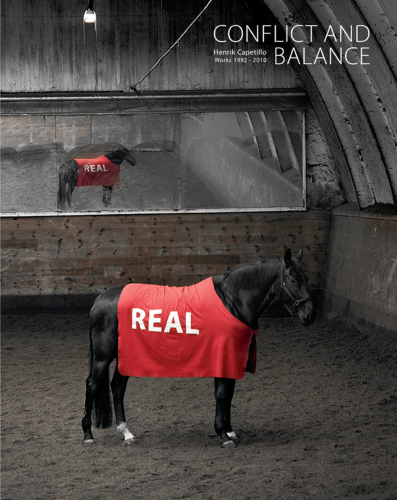 Conflict and Balance
Works 1992-2010
€ 26.70
Capetillo works with sculptures, photography, video and text, and in recent years he has turned his work in more abstract and formal ways, investigating common existential balances and conflicts. Conflicts grounded in defining 'the real' as part of our attempt to experience and understand life the best we can.
Conflict and Balance presents selected works by the Danish artist Henrik Capetillo from 1992 - 2010.

As the title indicates the concept of conflict and balance is the recurring interests which have followed the artist, since he in the mid-1990's traveled to Minnesota in the US, to look at the ways the decendants of Scandinavian emigrants preserved their cultural identity and traditions.

Henrik Capetillo's own background, being Danish with Swedish and Chilean parents, is the point of origin for his interest in the powers that opposite directed forces can generate.
(Engl./Danish)
Source: Index of Contents