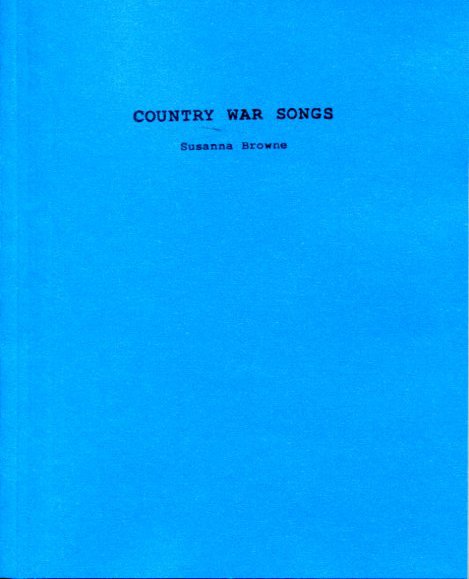 Article Number: 2819
Soft Cover,
English
, Thread Stiching, 76 Pages, 2010,
Country war Songs
Vancouver-based artist and country music fan Susanna Browne has compiled a collection of song lyrics written by the stars of contemporary country music since September 11, 2001.
The thirty songs presented in this volume vary in theme from anger and retaliation, to sorrow and loss, to criticism and calls for peace. This collection provides a record and a unique view of a nation's artists processing a tragedy through popular culture and music, which is at one problematic and comforting, heartfelt and disturbing.

76 pp. pp.
6 1/2 " x 8 1/4"
Publication Studio Vancouver-Bookmaschine Editions