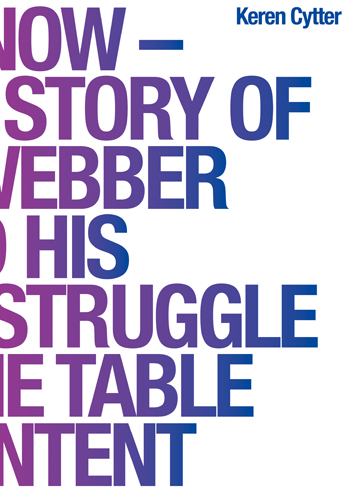 D.I.E. Now The True Story of John Webber and His Endless Struggle with the Table of Content
€ 19.80
Published on the occasion of the performance of Show Real Drama, this monographic publication concentrates on a performance Keren Cytter developed for If I Can't Dance, I Don't Want to be Part of Your Revolution's edition on Masquerade (2008–10) (...) (Quelle: Verlag).
The publication focuses both on the development of this performance and on the working process within D.I.E Now, the dance company that was established as a result of Cytter's collaboration with the performers.

Catherine Wood contributes with an essay that situates the performance in the context of the history of international dance; Cytter presents a selection of gestures from the choreography of the performances; and performers Andrew Kerton and Dafna Maimon contribute short essays that offer insight into the different stages of the performance on tour. The True Story of John Webber and His Endless Struggle with the Table of Content was presented in an international tour that traveled to Tate Modern (2009, London), Performa (2009, New York), Hebbel am Ufer (2010, Berlin), the Van Abbemuseum (2010, Eindhoven), and Tramway (2010, Glasgow) (...).