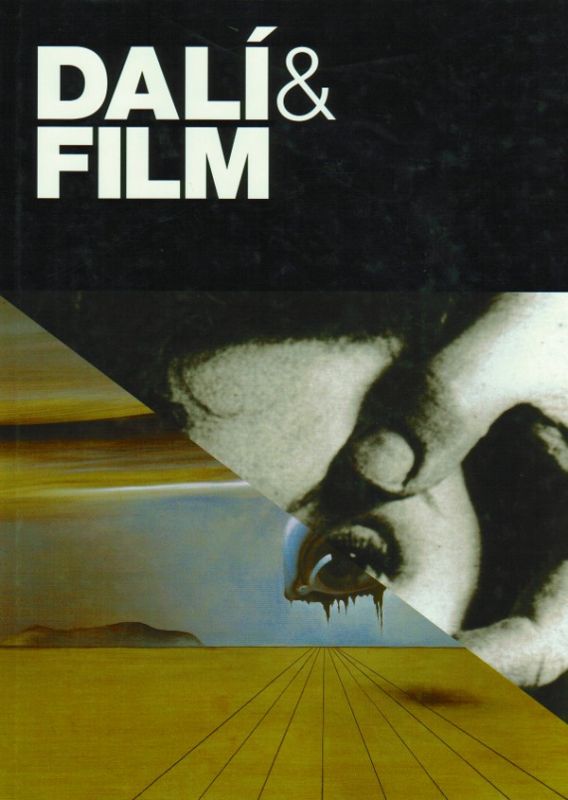 Dali & Film
An illustrated life
availability unknown, if interested please write an email
Dali & Film investigates, for the first time in depth, the part played by film as a key influence on Dali's art, as well as his extensive involvement in film-based projects. This illuminating volume presents both the major paintings that reflect the artist's famous preoccupation with film and materials related to the key film projects on which he worked.
Salvador Dali was one of the most famous - and one of the most notorious - artists of the twentieth century, recognized as much in the popular imagination for his flamboyant personal style and his penchant for showmanship as for his groundbreaking artworks in many media.
Throughout his long career, cinema contributed to Dali's understanding of both the power and the uses of illusion. In 1929 and 1930 he collaborated with the influential Spanish Surrealist filmmaker Luis Bunuel on the startling and highly controversial films Un Chien andalou and l'Age d'or. Many years later, Dali worked with the Disney studios in Hollywood and with Alfred Hitchcock, devising a dream sequence for the psychological thriller Spellbound that remains one of the most innovative in cinema. Over the intervening years, Dali came to reject what he saw as the elitism of Modernist film, and embrace instead the popularity of mainstream cinema, recognizing its potential to bring his work to a vast audience. Extensively illustrated with reproductions of paintings, film stills, storyboards and photographs of the artist with figures ranging from studio bosses to the Marx Brothers, Dali & Film reveals the depth and persistence of Dali's fascination with the medium, bringing a new dimension to our understanding of one of the great masters of twentieth-century art.
Salvador Dali was born in 1904 in Figueres, Spain. In his teens, he exhibited his work at home and in the town's municipal theater before leaving for Madrid's Academy of Arts. In his last year there, he was expelled for announcing that none of the faculty was competent to judge his work. After moving to Paris, he befriended Pablo Picasso and Andre Breton, moved in with the woman who would become his wife of nearly 50 years (though she was Paul Eluard's wife when he met her) and began work on the paintings for which became best known, such as "The Persistence of Memory", which he described as "hand-painted dream photographs." Over the course of his career, he also made sculpture, designed jewelry, illustrated books and collaborated with filmmakers such as Bunuel and Hitchcock. The most famous of all the Surrealists, he died in Figueres in 1989.