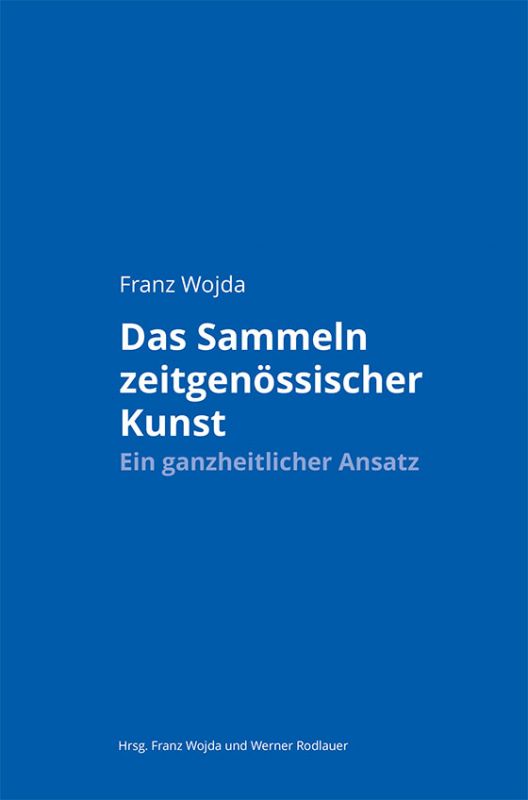 Article Number: 7105
Soft Cover,
German
, Thread Stitching, 216 Pages, 2015, Verlag für moderne Kunst
Das Sammeln zeitgenössischer Kunst
Ein ganzheitlicher Ansatz
€ 25.00
"Das Sammeln zeitgenössischer Kunst" (Collecting Contemporary Art) is a guide for all those art collectors and art lovers who want to be able to rely on instructions, practical insights and tips when finding their feet in what is an ever-more complex "art business".
"Das Sammeln zeitgenössischer Kunst" ist ein Ratgeber für alle Sammlerinnen, Sammler und Kunstbegeisterten, die sich mithilfe von Handlungsanleitungen, Erfahrungsberichten und Tipps in der immer komplexer werdenden "Kunstwirtschaft" bewegen wollen. Die Begeisterung spüren zu lassen, die einen Kunstsammler treibt, und gleichzeitig einer Kunstsammlung eine rationale Verankerung zu geben sind die Ziele des methodischen Ansatzes von Franz Wojda und der ergänzenden Artikel internationaler Expertinnen und Experten für Kunst und Kunstmarkt sowie der Interviews mit bedeutenden Künstlerinnen und Künstlern. Dabei werden neben einer Gesamtbetrachtung der Kunstwirtschaft Themen wie das Kunstwerk selbst, die Orientierung am Kunstmarkt, Arten von Sammlern und Sammlerprofile, der Sammlungsprozess mit den Entscheidungen über Schwerpunkte in der Sammlung bis hin zum Sammlungsbudget, die Präsentation und Verwaltung einer Sammlung und die rechtlichen und steuerlichen Rahmenbedingungen behandelt.
Sprache: Deutsch