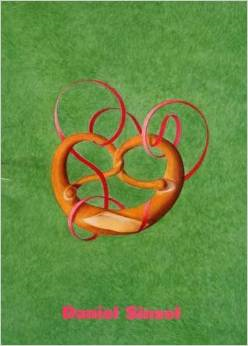 Article Number: 8078
Soft Cover,
English
, Thread Stiching, 59 Pages, 2005, ISBN 1-870282-47-7
Daniel Sinsel
Catalogue published in a limited edition of 1000 on the occasion of the exhibition of new works by Daniel Sinsel at Sadie Coles HQ, London, 11 May to 2 July 2005.
Daniel Sinsel's paintings and sculptures make use of a variety of materials and methods to explore themes of shape and materiality. Frequently alluding to art history, Sinsel's work is characterized by a sub-current of eroticism—his early works regularly feature homoerotic subjects, while more recent works investigate the latent erotics of certain spaces and forms. Sinsel's work is often softened by shades of humor. Sinsel found that when he sought pornographic material for his earlier pieces, he was attracted to the playfulness of the images rather than the morality of the material. From this starting point, he created his own personal language to express his creative vision.
Language: English