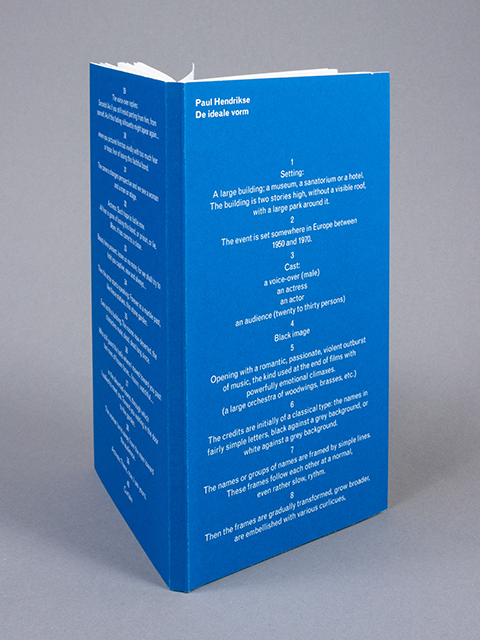 Article Number: 11215
Soft Cover,
Dutch
, Glue Binding, 70 Pages, 2013
De ideale vorm
De ideale vorm translates the exhibition The Ideal Form into a book. Furthemore it provides background information through an interview with the daughter of Lode Craeybeckx, Hilda and a text by Sofie Van Loo.
The Ideal Form is a series of works that investigate the legacy of socialist and flamingant Lode Craeybeckx (1897-1976). Craeybeckx was was the mayor of Antwerp from 1947 till his death in 1976, and therefor one of the most important architects of post-war Antwerp. During his time the city developed rapidly; the harbour was massively expanded and modern achitecture changed the skyline of the city. In 1950 he developed the plan to change the Middelheim Park, that had been destroyed during the second world war, into an exhibition site for sculpture. The first exhibition proved a succes and therefor the city council decided to establish a museum on the premises. This museum had the task to organize biannuals for sculpture in the uneven years, as to become a counter biannual of Venice.
Sprache: Niederländisch