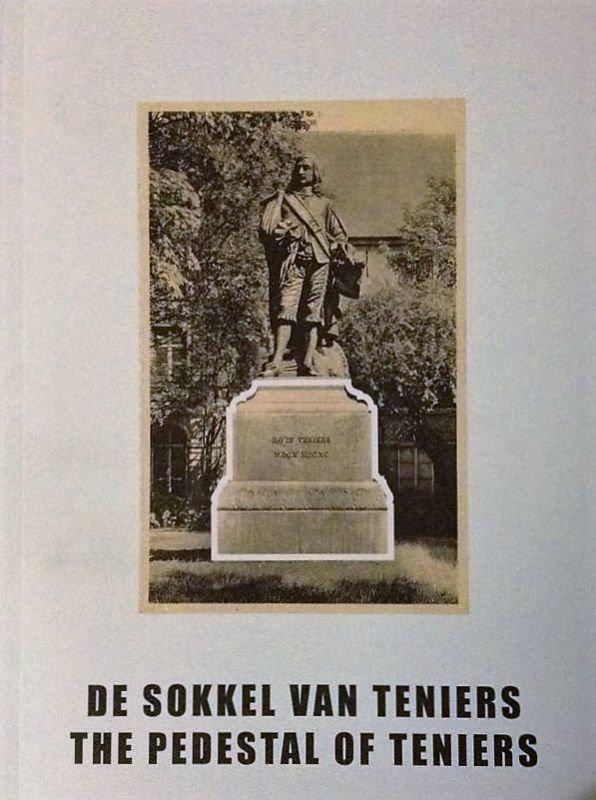 Article Number: 8384
Soft Cover,
Dutch
, Glue Binding, 84 Pages, 2014
De Sokkel van Teniers. The pedestal of Teniers
availability unknown, if interested please write an email
This publication results from a Project Research Development at the Royal Academy of Fine Arts Antwerp by Athar Jaber in Close collaboration with the Masterstudents Visual Arts of the Royal Academy of Fine Arts Antwerp and Sint Lucas University College Antwerp.
In a serie of exhibitions students from both the Art Academy and St.Lucas in Antwerp alternatively created a work for the empty plinth in the main garden of the Art Academy. Originally the plinth carried the statue of David Teniers, founder of the Academy in 1663. The original statue is now elsewhere in the city.
Thanks to this project not only the students had a possibility to show their own work on a base of historical relevance, but the plinth itself reacquired it's original purpose of presenting art. Languages: Dutch, English